A-List Holidays Without the Hollywood Price Tag, Eurocamp Offers More Opportunities to Discover the Best of Europe in 2010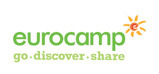 This year, Eurocamp has added a further nine French destinations, to its collection of
apartment resorts
throughout Europe.
Set within the jewel of the
Cote D'Azur
, Cannes Beach, one of Eurocamp's fabulous new apartment resorts, has plenty to offer both families and couples. Here holidaymakers can spend their days lazing on the beach, enjoying a spot of shopping or just strolling by the stunning yachts in the port.
Cannes, famed for the International Film Festival (12-23 May 2010), is filled with many of Hollywood's biggest stars and A-list celebrities in May, making it a great time to visit. Why not take advantage of the affordable
Cannes Beach
apartment accommodation and grab the opportunity to rub shoulders with the stars, while avoiding the glamorous price tag.
When not venturing into central Cannes, holidaymakers can find plenty to keep them occupied at the self-contained resort, which also hosts its own sports tournaments including tennis and football – ideal for active families.
A seven night break at Cannes Beach Apartment Resort, during the Cannes Film Festival 2010, arriving 15 May and staying in an apartment which sleeps up to 4 persons, will cost just £581 per party, accommodation only.
Another of the new editions,
Le Domaine de Gascogne
apartment resort, in the famous seaside setting of Biscarrosse, Gascony; has plenty to entertain families and couples, with its own superb 18 hole golf course and horse riding for all levels. There's also a stunning beach just 300m away.
The attractive resort boasts views of the surrounding golf course, swimming pools and neighboring pine forest, which can be explored by the hiking trails and cycle paths available. Holidaymakers can also enjoy visits to the charming town of Biscarrosse, while little ones will love the "Aventure Parc", a leisure and nature park at Biscarrosse-Plage, just 6 km away.
A seven night break at Le Domaine de Gascogne apartment resort, during May half-term, arriving 29 May 2010 and staying in an apartment which sleeps up to 4 persons, will cost just £329 per party, accommodation only.
Eurocamp's Apartment Resorts offer a variety self-catering accommodation – including studios, apartments, houses, villas and bastides. Each is located in stunning, handpicked destinations near to lively resorts, historic towns and set against the most breathtaking natural backdrops.
Ferry crossings, fly drive packages, rail travel, car hire and overnight stops en route, can also be arranged through Eurocamp at a supplement.
For further information on Eurocamp, please call 0844 406 0552 or visit
www.eurocamp.co.uk