Xoriant launches its Mobile and Social Media Framework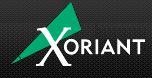 Sunnyvale, CA, 13 April 2010 –
Xoriant Corporation
, a leading software product engineering and product consulting services company, today announced the launch of its '
Mobile and Social Media Framework
' – An Integrated framework for multiple mobile and social media platforms.
Xoriant's Mobile Centre of Excellence (MCOE) identified the popularity and the tremendous potential social media offers businesses, before it conceptualized and designed a scalable, robust framework comprising reusable components that can be customized to suit the specific requirements of any company.This framework allows seamless integration of applications with social media sites like Flicker, Facebook, Twitter, RSS, YouTube and any other website which exposes REST API.
Faster time to market and upto 15-40% saving in development & porting costs are some of the business benefits, Xoriant's clients noted when using this framework, which acts as an interface between core platform functionalities and custom development requirements. The framework is currently available for iPhone, Blackberry and Android platforms.
"Using Xoriant's Mobile and Social Media Framework, PowDeal was able to offer our initially iPhone based restaurant deals application very quickly on BlackBerry and Android platforms with absolutely no loss of functionality, saving us at least 40% effort" said Jagadish Channagiri, CEO of PowDeal, Inc.
"Xoriant's Mobile and Social Media Framework (XMSF), a standards based scalable framework, created and improvised through multiple real life client engagements, offers multi platform and multiple social media channel support. By offering faster development and porting/testing flexibility to the mobile applications teams, XMSF significantly reduces time to market for our clients, who wish to leverage the power of social media for improved returns", said Girish Gaitonde, CEO – Xoriant Corporation
For more details on Xoriant's Mobile and Social Media Framework please visit -
http://www.xoriant.com/mobile/framework.html
About Xoriant
Xoriant Corporation is a Product Development/Engineering and Product Consulting Services company, providing full life cycle software development and engineering services to technology companies and product implementation and integration services to the customers of our technology clients from its global delivery centers. Xoriant's technology clients include independent software vendors, systems companies, web companies (including social networking and social media) and mobile applications companies. Using our global delivery centers, Xoriant's Product Development & Engineering services offer our clients a seamless extension to their Research and Development teams and help in reducing the time to market as well as enhancing the overall productivity and cost-effectiveness.
Email Xoriant Corporation