FABERGÉ CMO Joins the Speaker Faculty at the 2010 Luxury Interactive Conference in London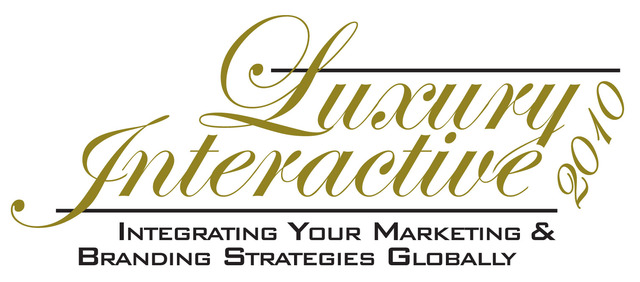 Fabrice Paget, CMO at Fabergé, has joined the
Luxury Interactive event
taking place May 18 & 19, 2010 at the Waldorf Hilton in London, UK to share his insights on using an online business model for high-end jewelry with his industry peers through a keynote presentation on May 18th.
Fabergé considered a number of options in their expansion efforts, including setting up stores across the world. However, they went the online route upon realizing that to big spenders, online shopping gave a level of discretion and convenience which could not be found at a physical location.
A key headache of showcasing luxury goods online is to provide a true luxury experience. Fabrice shares how Fabergé is emulating the personal attention a customer receives in-store with all the conveniences of the online world. It certainly won't involve browsing through an online mail order catalogue and putting a diamond brooch into a shopping cart.
The luxury industry gathers at luxury interactive annually to discuss the challenges of breaking the
luxury marketing
mold and embracing integrated digital and offline marketing branding strategies.
Attendees of this luxury conference (including Gucci, Burberry, Diane von Furstenberg, Polo Ralph Lauren, De Beers, Alfred Dunhill, Richemont, Moet Hennessy, Harvey Nichols, Jaeger-LeCoultre, Jaguar, Jumeirah, Jurlique, Liberty, Orient Express, Patrón, Vertu and others) gather at Luxury Interactive for networking, partnering and to identify strategies for growth.
You can review the full Luxury Interactive event program and speaker faculty online at
http://www.wbresearch.com/luxuryinteractiveglobal/
About
Worldwide Business Research
WBR is the world's biggest large-scale conference company and part of the PLS group, one of the world's leading providers of strategic business intelligence with 16 offices worldwide. Our conference divisions consistently out perform their industry sector competitors on the quality of the events we produce and the relationships we nurture with both delegates and sponsors.
Every year over 10,000 senior executives from Fortune 1000 companies attend over 60 annual conferences – a true 'who's who' of today's corporate world. From Automotive events in Bucharest to Logistics conferences in Arizona and Finance summits in Hong Kong, WBR is dedicated to exceeding the needs of its customers around the world.
WBR UK
Anchor House
15-19 Britten Street
London, SW3 3QL
Phone: +44(0)20 7368 9465
www.wbresearch.com
Email Worldwide Business Research