Location3 Media Partners with Microsoft to Develop Silverlight Analytics Framework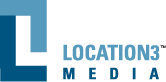 DENVER, CO – Location3 Media has partnered with Microsoft to release its cloud-based
Silverlytics
platform for beta testing. Silverlytics, a combination of Silverlight and analytics, is a Microsoft Azure-based endpoint for the
Microsoft Silverlight Analytics Framework
(MSAF). This combination of technologies provides analytics capabilities to the latest web technologies, such as Microsoft Silverlight, which may not work with pixel- or javascript-based tracking tags commonly used in traditional HTML web applications.
"Analytics is integral to our marketing strategies, so we've been grappling with the ability to measure nontraditional web applications for some time," says Chris Wiederspan, VP of Technology at Location3 Media. "With the help of Microsoft's influence and resources, we were finally able to make it happen."
Location3 Media built Silverlytics to integrate business intelligence metrics straight into the platform. Silverlytics uses
Microsoft Pivot
, an experimental application from Microsoft Labs, to provide a low-friction way to visualize the analytics data in real-time. Silverlytics also exposes a traditional API that allows customers to integrate the analytics package into their own dashboards or applications.
For more information about Silverlytics, visit
www.Silverlytics.com
. For more information on Location3 Media, visit
www.Location3.com
. To participate in the Silverlytics beta testing, please email:
info@silverlytics.com
.
About Location3 Media
Location3 Media is a
digital marketing agency
with emphases on paid search marketing, SEO, social media and creative services. For over a decade, Location3 Media and its local search marketing division, Local Search Traffic, have been helping clients to increase conversions, drive additional traffic and improve user experience through integrated marketing programs. Location3's knowledgeable, experienced staff don't just work for the weekends-they truly geek out on this stuff. They're passionate about search, social and creative marketing and it shows in the innovative strategies they use and the results we get for clients.