Torrance Dentist, Dr. Robert Mondavi, rejuvenates your smile with the latest technology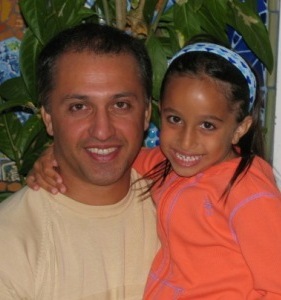 TORRANCE, California (April 22, 2010) – Torrance dentist Dr. Robert Mondavi knows how important it is to have a beautiful smile. Regardless of your age, profession, or gender, a beautiful smile projects confidence and success. Besides making you feel good about yourself, your stunning new smile will open doors for you wherever you go in your personal or professional life. The same holds true for children, where a rejuvenated smile can make the difference between feeling constantly embarrassed and anxious, and the self-esteem that comes with fitting in with the other kids. At Blue Sky Family Dental Group, Dr. Robert Mondavi is restoring smiles every day with the latest dental technology.
A
Torrance Cosmetic Dentist
Cosmetic dentistry is about far more than white teeth and vanity. They say that a picture is worth a thousand words, and one glance at the before and after photos in the "Smile Gallery" section on Dr. Mondavi's website confirms this truth. Dr. Mondavi uses the latest technologies to bring your smile back to life, regardless of what kind of oral trauma your mouth has had to weather.
Dr. Mondavi stays abreast of the latest dental research and takes advantage of advanced continuing education courses available to him. Says Dr. Mondavi on his website, "The field of dentistry is always changing, and because of that, I strive to stay up-to-date on leading-edge techniques and treatments."
While some dentists are content to rest on the laurels of their good reputation, Dr. Mondavi pushes himself to see what new skill he can learn. "I'm always looking for ways to advance," he states, "whether it be from continued courses, other dentists, or through hands-on experience."
Recent continuing education courses Dr. Mondavi has completed include:
-Implant Training
-Restoring Oral Bioesthetic Form and Function
-Advanced Cosmetic Dentistry Training
A
Torrance Orthodontist
Orthodontic work is designed to treat jaw, face, and bite irregularities. An orthodontist is a dentist who has completed an additional two to three years of training to address these irregularities beyond ordinary dental school. It is an orthodontist, typically, who will fit your teeth with traditional braces or custom-made dental appliances, giving you the straight teeth and healthy smile you've always wanted. Besides a healthy smile, straighter teeth lead to healthier gums and a decreased risk of trauma and abnormal wear on teeth and jaws.
At Blue Sky Family Dental Group,
Invisalign clear aligners
are also available. Invisalign technology works in a manner similar to braces, but instead of unsightly metal or porcelain brackets, Invisalign aligners are clear, plastic devices that fit over your teeth. Nearly invisible, they can also be removed temporarily to eat sticky foods, or if you have an important presentation or meeting when you don't want your Invisalign device to be noticed.
Comfort and Safety
Blue Sky Family Dental's number one concern is your comfort and safety. To increase your comfort, they practice needle-free dental anesthesia wherever possible. Many people avoid their
Torrance dental office
because they're afraid of needles and other pain-inducing techniques. They use the latest technologies to increase your comfort wherever possible.
To increase your safety, They've moved away from traditional dental x-rays in favor of computer digital radiography. Digital x-rays uses electronic sensors rather than x-ray film to capture and store digital images of your mouth on a computer. Images can be instantly viewed and easily enlarged, assisting the dentist and dental hygienists to instantly spot potential problems. Although dental x-rays are already fairly low exposure, digital x-rays reduce radiation by a further 80 – 90%.
Another technique they use to alleviate safety concerns you have for yourself and your children is the use of composite tooth filling. Unlike traditional "silver" fillings, which contain a high proportion of mercury, composite tooth fillings contain no heavy metals or other toxic substances. Since exposure to heavy metals is implicated in some childhood developmental disorders, they want parents and others to know that composite fillings are one available alternative for cavities.
In short,
Torrance dentist
, Dr. Robert Mondavi at Blue Sky Family Dental Group stands ready to provide you and your family with all the latest advances in dental technology, but without any of the old-fashioned pain that many associate with a trip to the dentist.
The "family" in Blue Sky Family Dental means more than just the patient's family – it refers to the family-like environment of the office itself. As Dr. Mondavi puts it, "Over the past fourteen years they've treated more than 10,000 patients. With every patient who comes in, they try to make their experience comfortable and enjoyable. They listen to you, find out about your family, and treat you like a friend – personal relationships are just as important as professional relationships."
Search Engine Optimization
by Avital Web
Email Blue Sky Family Dental Group