Website Builder Wix Provides Free Setup Service to Premium Users for Google AdWords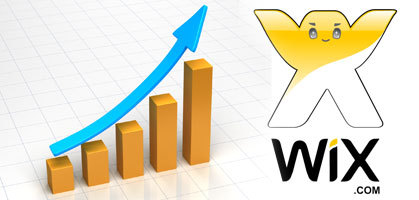 With Wix's graphic-based website builder, creating a unique and impressive
Flash website
is extremely simple and requires no HTML coding. Wix has an enormous template gallery, filled with brilliantly designed templates arranged by category. Business websites, musician websites and photographer websites are the most popular niches used. With no download necessary, Wix's templates offer users a convenient and seamless editorial experience. The process is made even more enjoyable with Wix's colorful and fun drag-and-drop interface.
All Wix users have access to the
website builder
, and the opportunity to create an unlimited amount of free websites. By upgrading to one of Wix's premium packages, users are given complete control over their website's domain, in addition to other benefits such as service upgrades and additional design options.
Last month the company launched a promotional campaign offering free $75 vouchers for advertising on Google to yearly premium users who signed up for specific premium packages. With Google AdWords, web users can create simple yet effective ads that appear on the right side of a search result's page in Google. The more relevant an ad's keywords, the more likely the ad will appear toward the top of a search result page. Subsequently, the hardest part of creating a successful GoogleAd lies in keyword selection. With Wix's free Google AdWords setup service, Wix users can have these ads created for them by a team of professional SEM experts.
As of last week, Wix premim users who have received their free $75 vouchers are sent e-mails from Wix, notifying them of the free setup service. The e-mail includes a link to an application form, which the user can fill out with details of his/her business, target market and proposed keywords. The Wix AdWords Setup Team then gets to work creating an AdWords account for that user. Once the user's free voucher code and billing information are entered, the Wix team creates the ad and publishes it live. The ad is monitored by Wix for 72 hours, during which any necessary changes are made to bidding and/or keywords.
"It's a great way to introduce the beginning webmaster into the world of internet marketing," says one of Wix's Setup Service Team members.
Additional support and information is provided about this service, at the
Google AdWords Learning Center
. Part of Wix's wiki support website, this Learning Center includes video tutorials and information about maintaining one's AdWords account. Users interested in upgrading their
free website
to receive this latest promotional tool are encouraged to visit the Learning Center.
Wix is funded by Mangrove Capital Partners, Bessemer Venture Partners and Benchmark Capital. With offices in New York and Tel Aviv, the company was created in 2005.