MOTHERS DAY SURVEY REVEALS AUSTRALIANS WILL PAY FLORAL TRIBUTE THIS MOTHER'S DAY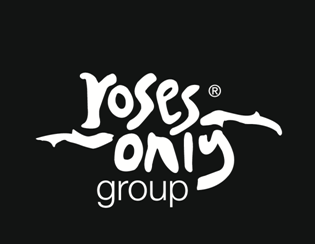 Australia: Come Mothers Day on May 9th, over two thirds of Australians will be saying 'thanks a bunch' by treating Mum to
Mothers Day Flowers
.
In the latest Australian Mothers Day survey conducted by Roses Only, 98% of survey respondents confirmed that Mothers Day was a significant event in their annual calendar, with 80% of respondents confirming they intended to spoil mum on Mother Day with a gift and a further 13% confirming they at the least intended to "do something nice" for mum.
Those that intended to send
Mothers Day gifts
confirmed the following as their intended gift;
- 68% will send flowers
- At least 37% will at least get a card
- 33% will take mum out to lunch
- 28% are going to get mum a pamper treat or similar gift
- 21% intend to by their mums chocolates
At least 21% confessed that they had previously forgotten to buy or send something special for their mum on Mothers Day. 75% claimed they have never forgotten Mothers Day, and the other 4% maybe forgot that they had forgotten?
"Mother's Day is the one day of the year to celebrate your Mum and thank her for all the unconditional love and support she has showered you with over the years. Make her smile with a fragrant bouquet of her favourite flowers. Or, if you're not sure of her favourite, you can't go wrong with classic roses," advises James Stevens, Founder and CEO of Roses Only.
But what do Mums really want on Mothers Day? The mums surveyed had the following to say:
• 36% named rewards including hugs and kisses, breakfast in bed or simply quality time with the family as their preferred present;
- Flowers and roses rated a close second at 22% rating significantly higher than any other choice of purchased gift;
- Mums may be somewhat more health conscious this year with a mere 1% of Mums surveyed wishing to receive chocolates, so those 21% who were going to get chocolates, don't do it.
* 2010 nationwide survey of a random selection of 448 male and female participants aged 20-75, including 228 Mums.
About The Roses Only Group – Australia's Leading Online Florist
Including same day delivery, Roses Only is Australia's leading online flower shop and will hand-deliver the highest quality gifts, hampers and flowers to your Mum anywhere in Australia. Formed in 1995, Roses Only is part of a family owned business that brings together almost 40 years of retail and floristry experience.
Only Roses? No, so much more. The Roses Only Group introduces Fruit Only, Hampers Only & Sparkling Only. Visit
www.rosesonly.com.au
for more on how to spoil your mum.
Media Contact For Interviews & More Info:
Rebecca Attenborough, 0430 501 079, 01144 7748 643 699,
Rebecca@Attenborough.com.au