DynaTrack GPS becomes a distributor for Industry Leading GPS Tracking Company…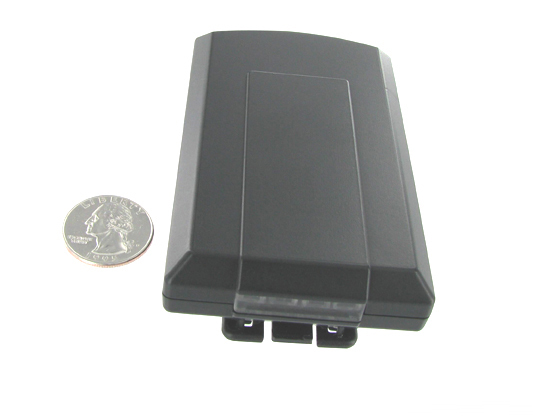 Albuquerque, NM, May 20, 2010: DynaTrack GPS announced today that it will partner with US Fleet Corporation as a distributor specializing in the latest technology of real time
GPS Tracking
products and services. DynaTrack offers award winning customer service matched with state of the art GPS tracking technology for business and personal needs.
DynaTrack's service is quite possibly the most affordable GPS tracking system on the market. At just .99¢ per day for unlimited -10 second tracking, you get over 8000 updates a day and over 250,000 per month. Try getting that many updates from a traditional ping system for less than $30 a month. "You can't offer a product this advanced with a service this affordable and not provide Award Winning Customer Service. It just can't happen." says Rob Petty, Owner of DynaTrack GPS.
With the economy tightening its grip on businesses both large and small, even a buck a day needs a second thought in today's economy. DynaTrack is so confident of their products and service, and it's ability to pay for itself, a comprehensive and easy to use
ROI Calculator
is provided. "Our clients are amazed at how much they are able to save with our system." says Shawn Robey, Director of Fleet Sales.
DynaTrack's line of products include: Personal Tracking,
Fleet or Vehicle Tracking
as well as Navigational Tracking. The VT-X5 is a hardwired device that not only tracks a vehicle turn for turn with -1, -5, or -10 second real time tracking but also has capabilities such as lock/unlock doors, disable the starter and much more. The Personal Tracker, PT-X5, also offer's -5 and -10 second real time Tracking right out of the box. Just charge and go. The Navigational Tracker, X5-CoPilot, is the latest technology in GPS navigation devices offering tracking and navigation capabilities. Plan a driver's route, display routes on screen, have two way "LIVE" messaging with the driver and more. Simply plug into the vehicles power source and go. It's really that simple.
DynaTrack products are used for a multitude of reasons and fill many needs. From the worried parent of a
new teen driver
to a suspicious spouse, from the Fleet of 1 vehicle to a Fleet of 5000 or Covert Vehicle Tracking to keeping up with Grandma. "We have the solution businesses and consumers are looking for" says Rob Petty.
The
web-based mapping
of DynaTrack GPS is easy to navigate and extremely detailed. Watch, turn for turn, as vehicles or a loved one move around the map in real time. The device is accurate to within ¼ MPH and pinpoints the location within 8 inches. The Personal Tracker is capable of tracking every 20 feet when speeds are under 10mph. Place the mouse over a vehicle to see how fast it's moving or zoom in to see what lane the vehicle is in. With unparalleled reporting and charts, it's simply amazing what this system can do and how easy it is to navigate the control panel. ###
For more information about each product specifications and view a "LIVE DEMO" of DynaTrack's web-based mapping system, visit Dynatrack's website:
www.DynaTrackGPS.com
. To speak with a representative call toll free at: 1.877.344.1477 or email:
info@dynatrackgps.com
.