Freedom Watches announce Seiko Watches new Electronic Ink or EPD watch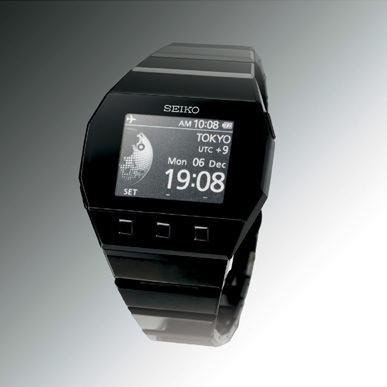 Freedom Watches announce
Seiko Watches
new and improved Electronic Ink or RPD watch. Originally introduced in 1995 this newly updated version takes the E-Ink timepiece to the next level.
What is unique about the new EPD or E-Ink watch is that it offers an active matrix display which allows for smoother graphics. The large display also lets the wearer have almost 180 degree vision thereby improving the quality of this superior timepiece. This form of technology is also used in the ever popular electronic books that are all the rage at the moment.
Seiko Watches
new E-Ink also boasts having 80,000 pixels which allows it to distinguish four different shades of grey thereby creating a richer image to be displayed.
Seiko Watches
improved technology has produced a distinctive timepiece that ensures the watch is highly efficient allowing it to only require 1/100th of the power required for an E-book with the same size screen.
Freedom Watches go on to add that as expected from
Seiko Watches
they have developed a highly reliable and technologically advance timepiece. Known for their precision and innovative ideas, Seiko welcomes a new addition to their range of impressive watches which they have become renowned for.