Townhouse Galleries Designers Participate in 2010 Huntsville Women's Guild Decorator Showhouse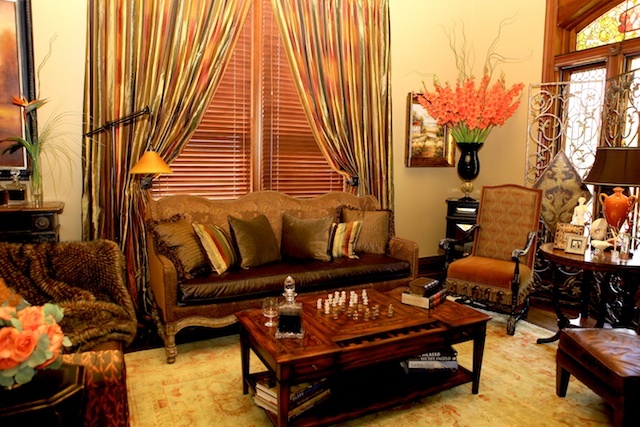 Townhouse Galleries' designers Rick Treadway and Rachel Wills participated in the 2010 Huntsville, Alabama Women's Guild Decorator Showhouse. Mr. Treadway and Mrs. Wills have over 30 years experience in residential and commercial interior design.
This year's showhouse was located in Historic Huntsville and Townhouse Galleries' team designed its parlor. Of his experience, Rick Treadway states "that exquisite interiors, furnishings and texture make this space dignified, while a warm and enticing color palette create a dramatic edge." The designers' selection of a rich buff wall color introduced a backdrop, perfect for the array of bold accent colors used in the space. Maintaining the elegant Victorian style of the home, Mr. Treadway and Mrs. Wills selected an eclectic mix of Old World reproductions, including furniture pieces from the Townhouse Galleries' extensive collection. An assortment of contemporary and transitional accessories allowed the space to produce the "wow" factor expected when perusing the showhouse space. Townhouse Galleries' owner, Judy Thomas says, "We love participating in the area showhouses. It gives our designers the opportunity to shine!"
Townhouse Galleries offers complimentary interior design services with purchase. According to Mrs. Thomas, "We want our clients to have access to the creativity and skills of our designers. It is our goal for people to make the best choice and bring their ideas and visions to reality."
Visit the Townhouse Galleries website to see images from the showhouse and of other exceptional design projects.
Email Townhouse Galleries