Dr. Mario Fucinari Continues Chiropractic Notes and Documentation Webinar Series June 17; Sessions Posted on ACOM Health Website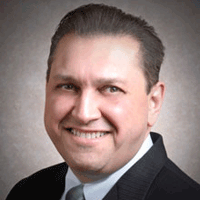 LONG BEACH, California, June 8, 2010 - Dr. Mario Fucinari, D.C. will continue his popular ACOM Health notes and documentation webinar series with an online session devoted to documentation requirements, it was announced today by Sam Mikhail, vice president of sales. The 45-minute webinar entitled Proving the Subluxation for Medicare will take place on Thursday, June 17 at 1:00 P.M. Central Daylight Time.
"This has been an extremely popular series," Mikhail said. "Dr. Fucinari is a highly engaging presenter with an abundance of teaching experience and the perspective of a high-volume practitioner who is also an enthusiastic user of the ACOM RAPID
chiropractic notes and documentation software
. As such, he is extremely credible in striking the contrast between manual methods for clinical notes and documentation and the efficiency and speed that can be brought to bear through technology."
In this session, Dr. Fucinari will explore:
- S.O.A.P. Requirements for Medicare Reimbursement
- P.A.R.T. Requirements – What Are Auditors Looking For?
- Requirements in your Notes for each Encounter
This is a must attend webinar, designed for doctors, staff and billing personnel. To register for the June 17 webinar, visit
www.acomhealth.com/webinar
"It has been a real privilege to conduct this series of webinars for ACOM Health," said Dr. Fucinari, whose acquisition of ACOM Health's
chiropractic software
two years ago led to the creation of the current webinar series. "Besides enabling us to be more effective in our busy practice, it has also turned out to be a very effective teaching tool, one which I reference regularly across my teaching assignments."
Dr. Fucinari
doc@askmario.com
brings strong credentials to his ACOM Health online teaching. He is a graduate of Wayne State University, Detroit, and Palmer College of Chiropractic, Davenport, Iowa, where he earned his D.C. degree in 1987. He now owns and operates the Decatur Back & Neck Center, an orthopedics-oriented family practice in Decatur, Illinois.
Active in efforts to further the profession, Dr. Fucinari has held all of the elected offices in the Illinois State Chiropractic Society, most recently the presidency. He has taught at state chiropractic association programs nationally for some 15 years and besides his work with ACOM Health, he also conducts educational programs for NCMIC, the leading provider of malpractice insurance for chiropractors, and for orthotics leader Foot Levelers, Inc.
The previous webinars are available on-demand at
http://www.acomhealth.com/software/resources_webinar.html
Topics include:
- Lesson 1: Proving Medical Necessity – What's the Secret?
- Lesson 2: Documenting the Examination – The Rights and Wrongs
- Lesson 3: Treatment Goals, Treatment Plans and Care Plans – What is the Difference?
About ACOM Health Division
ACOM Health serves chiropractors with software and services that enhance efficiency, cut costs, and increase practice revenue. ACOM Health's RAPID Chiropractic Software Suite consists of Clinical Documentation and Notes; Patient Education; Home Exercises; and Chiropractic Practice Management for billing, scheduling, patient management and detailed reporting. ACOM Health's Chiropractic Services team helps practices ethically and legally maximize their billings and collections, while streamlining practice operations. For more information, call 866-286-5315 ext. 217, email
acomhealth@acom.com
, or visit
http://www.acomhealth.com