Raleigh LASIK Eye Surgeon to Speak in Japan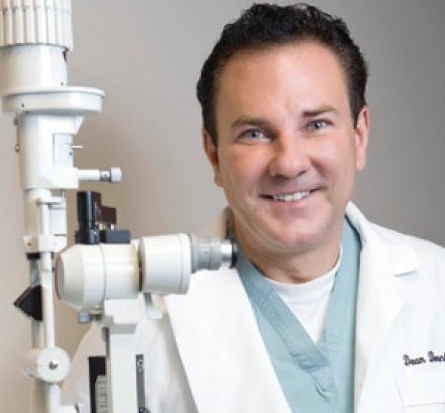 A leading Raleigh area LASIK surgeon has been invited to speak at an ophthalmology meeting in Osaka, Japan later this month. Dr. Dean Dornic of the Laser Eye Center of Carolina has investigated differences in all-laser LASIK technologies and will be presenting his findings at the 25th anniversary meeting of the Japanese Society of Cataract and Refractive Surgery. Dornic has lectured at several national and international meetings but this is his first time to lecture in Japan. "I'm very excited to be able to share my findings at such a prestigious meeting and look forward to the opportunity to interact with my colleagues in Asia" said Dornic.
Dr. Dornic will depend on translators to convey his findings and has already sent his slides ahead for translation in preparation for his June 26th talk.
About Dr. Dean Dornic
Dr. Dornic has been performing LASIK eye surgery at the Laser Eye Center of Carolina in Cary, NC since 1998. Early on Dornic recognized the improved safety and precision that a blade-free LASIK could bring. He is the first Raleigh area ophthalmologist to perform LASIK using blade-free IntraLase technology. Worldwide over 32 million LASIK procedures have now been performed and it is estimated that more than half of the procedures performed in the United States are done with IntraLase. The all-laser IntraLase technology has been extensively studied by the Department of Defense and is now approved by all branches of the military and NASA.
As an expert in ophthalmology, Dornic has been involved with FDA studies and is Board Certified by the American Board of Ophthalmology. He has written several articles and authored a book on ophthalmology. He is the recipient of several prestigious awards and recently was named a top 50 LASIK surgeon by Sightpath Medical, a leading provider of surgical personnel and services. Dr. Dornic also serves as an expert on the LASIK informational website "AskLASIKDocs.com". Dr. Dornic's practice offers comprehensive vision correction services including cataract and implant surgery in addition to LASIK. For more information on Dr. Dornic and Laser Eye Center of Carolina, visit
www.visionauthorities.com
.
Email Laser Eye Center of Carolina