DBMCC Joins ACOM's VAR Success Program; Places Initial Emphasis on EZContentManager Document Management Solution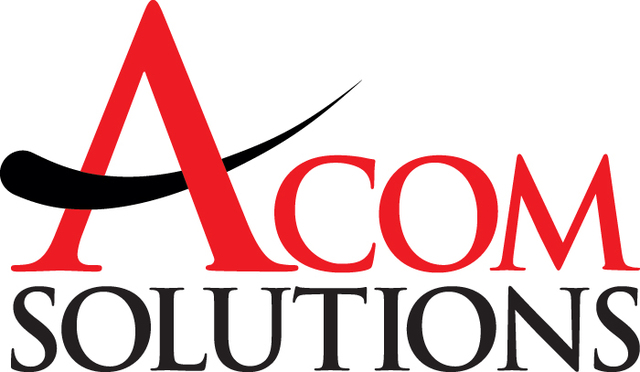 LONG BEACH, California, June 23, 2010 – DBM Computer Consulting (DBMCC), a Corvallis, Oregon-based business solution provider to small- and medium-size businesses in the Pacific Northwest, has been selected as a channel partner in the ACOM Solutions, Inc. VAR Success Program and is now fully certified for the sale, installation and maintenance of the company's EZContentManager (EZCM) document management solution with more certifications to follow, it was announced today by ACOM Channel Division Vice President Joe Torano.
Owner-President Steven S. Martin founded DBMCC in 1991 as a software consulting and services firm, subsequently becoming a solutions provider specializing in the Sage Pro ERP solution from The Sage Group, PLC. More recently, he added Sage's AccPac and the Traverse software suite from Open Systems, Inc. to his offerings. The company markets its
Sage software solutions across the states of Oregon, Idaho, Washington and into Northern California
.
DBMCC has demonstrated EZCM to a number of its clients in the general office, manufacturing and distribution sectors with favorable response and according to Martin, the company will close its first EZCM sale within weeks. He is about to launch a vigorous marketing campaign to existing customers and prospects in support of the
document management solution
, relying heavily on the many marketing resources that ACOM makes available in its Value-Added Reseller Success Program.
"Having the ACOM products in the DBM portfolio brings significant advantages to the company," Martin said. "For one, it provides an opportunity to revisit previous installs, reinforcing our commitment to our customer base. It also puts more arrows in our sales quiver: if one product doesn't open a door, perhaps another will. With many companies lacking document management capabilities, EZContentManager virtually guarantees us a hearing. And in these days of tight budgets and fierce competition, opportunities for new revenue are more important than ever."
Martin said that he was initially attracted to the
ACOM channel partner program
through its web outreach program and the company's strong reputation for quality and reliability. Exploring the opportunity, he was impressed with the comprehensiveness of its product line, the skill and commitment of its personnel and by the quality of its training and support.
"I had been looking for a document management solution, because in many cases I could not compete in the various custom-solution oriented vertical fields," he said. "These fields still have a nightmare struggle in areas such as record-keeping and maintenance, which can be satisfied fully and easily by a web-oriented, broadly compatible system like EZContentManager. So this relationship definitely opens my business to many new opportunities."
About DBM Computer Consulting
Based in Corvallis, Oregon, DBMCC has been helping small, medium and large size businesses in the Pacific Northwest realize their potential with quality business solutions since 1991. The company combines accounting knowledge, operational expertise and technological know-how to produce powerful, practical, and easy to use solutions for businesses of all sizes. A full service solution provider, DBMCC offers an array of business solutions, among them accounting, distribution, manufacturing, CRM, business intelligence application and more, along with a full spectrum of services from database design, custom programming, data migration and more! For more information, call 541-929-8058 email
martins@dbmcc.com
or visit
http://www.dbmcc.com
About ACOM Solutions, Inc.
For over 27 years, ACOM has automated the document and payment processes for more than 4,000 organizations. ACOM's solutions quickly bolt-on to an organization's existing accounting/ERP system to extend that system's capabilities and dramatically improve that organization's efficiency by automating their manual, paper-based processes. By incorporating ACOM's solutions into their product offerings, Value-Added Resellers (VARs) can easily bring this valuable set of additional cost-saving ERP enhancements to their clients. For more information, call 800-347-3638 ext. 4150, email
partnerinfo@acom.com
, or visit
http://www.acom.com/channelspr
Email ACOM Solutions, Inc.