Flooring Supplies take 'green' flooring policy one step further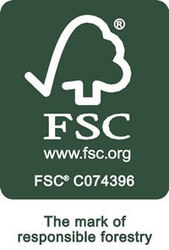 For years an innovator in the sector, FlooringSupplies.co.uk haven't just paid lip service to the ethical buying audience, but have actively changed the site navigation to enable visitors to only select what are considered to be 'Green' products.
Click on the new 'Green' search link on the homepage and you'll be taken to all of the products that have been certified as coming from well-managed sustainable forests and responsible sources. The selection is vast and includes solid wood, laminate and
engineered wood flooring
ranges.
On each product page, there is also a link to "why is this product green?' which contains supportive information and promotes the FlooringSupplie.co.uk Green Policy which can be found at
http://www.flooringsupplies.co.uk/advice/greenpolicy.aspx
So why have FlooringSupplies.co.uk taken such steps to satisfy the ethical shopper?
"More and more consumers are realising that ethical trading is not just a fad, but is here to stay " says Adrian Lee, Managing Director of FlooringSupplies.co.uk . "We are increasingly being asked questions about the green credentials of our products, so we felt it was time we displayed our flooring on the site in this way – in the same way you might select by 'types of wood flooring' 'brands' or 'price'. As a company which has always put customer service at the core of everything it does, this latest move merely reflects what our customers are asking for – and we're only too pleased to help."
Early signs are that the move is working well for both consumers and the company, with site statistics showing a high usage of the green search facility and sales of the green products selling particularly well right now.
Email flooringsupplies.co.uk