ACOM Solutions, Inc. Announces iPad Promotion for Referral Partners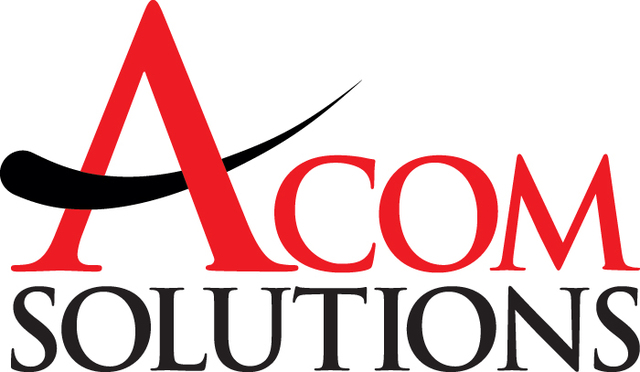 LONG BEACH, California, July 08, 2010 – Participants in the ACOM Solutions, Inc. Referral Partner Program now have an opportunity to earn not just generous commissions, but also one of Apple Computer's popular iPads when a referral leads to the sale of one or more of ACOM's core solutions, it was announced today by James R. Scott, vice president of sales and marketing.
"Some 1,200 partners have referred business to us successfully in the past and this promotion provides an excellent reason for them to revisit their books to identify clients who might benefit from one or more of ACOM's solutions," Scott said.
Qualifying solutions include the EZeDocs document output solution, the EZPayManager payment management solution and the EZContentManager
document management solution
, all of which are available for both the IBM iSeries and the Microsoft Windows environment. The program is currently active and extends to September 30.
The referral process is as simple as 1-2-3, he said:
- The Referral Partner provides the lead
- An ACOM expert makes the contact
- A referral fee (and an iPad, for the first sale) is paid when a deal is closed
"The record shows that when we get a qualified lead, the chances are better than 50 percent that it leads to a sale. All of our sales personnel have in-depth knowledge not just of our products, but about their application in our primary mid-size company market. That translates to additional income for our referral partners with little or no effort."
Scott noted that opportunities to watch for include, among others:
- Forms design and output
- ACH Payment and laser check printing
-
Invoice processing automation
- Electronic routing and approval
-
Document imaging
and management
"This is a win-win situation for everyone concerned," Scott said. "Mid-size businesses need all the help they can get to contain costs while maintaining a high level of service. Solution providers like our Referral Partners are front-and-center in bringing businesses the new ideas they need; and in the process gain a new source of revenue for themselves, with a bonus tablet. And with each sale, ACOM continues to confirm its presence and reputation among mid-size businesses which historically, our referral partners have been valuable in this effort."
The Referral Partner program differs from the company's VAR Reseller Success program in that ACOM personnel perform the entire sales, implementation and support process while keeping the partner informed. Conversely VAR Partners perform these activities independently, with training, guidance and support from ACOM.
About ACOM Solutions, Inc.
For over 27 years, ACOM has been automating document and payment processes for more than 4,000 organizations, across all industries. ACOM develops solutions that are best suited for accounting/financial departments in mid-size organizations. ACOM's solutions integrate with any financial/ERP system to extend that system's capabilities and provide organizations with some very significant benefits: the solutions are easy to use, affordable, and have short implementation cycles. They dramatically improve the efficiency within an organization by automating their previously manual, paper-based processes. All of these improvements in processes significantly decrease an organization's costs, which provides an immediate ROI and quickly justifies the investment in ACOM. Likewise, by incorporating ACOM's solutions into their product offerings, ACOM's partners can bring this valuable set of additional cost-saving ERP enhancements to their clients. For more information, call 800-603-6768 ext. 108, email
partnerinfo@acom.com
, or visit
http://www.acom.com/channels
Email ACOM Solutions, Inc.