ACOM Solutions, Inc. Names Tom Cooper Channel Sales Manager; Initial Focus to be on Sage/MAS Resellers Market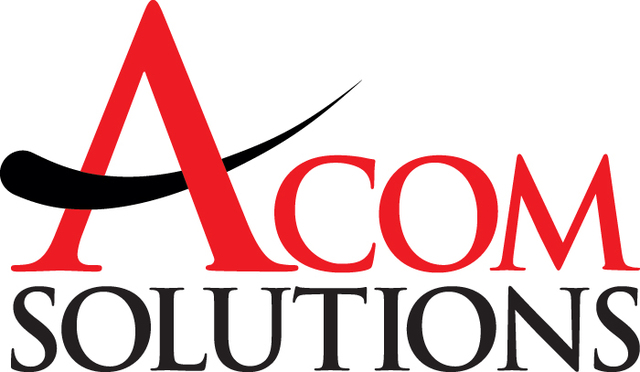 LONG BEACH, California, July 13, 2010 – ACOM Solutions, Inc. has named Thomas J. Cooper, an 18-year software technology sales veteran with extensive experience in recruiting, developing and managing strategic partnerships, to the position of channel sales manager, with responsibility for developing and sustaining relationships with value-added resellers in the Eastern United States, it was announced today by ACOM Channel Division Vice President Joseph Torano.
A University of Kansas graduate with a degree in economics, Cooper is a resident of Roswell, Georgia and is based in ACOM's Duluth, Georgia offices.
Prior to joining ACOM, Cooper was partner and alliances manager, Americas, at FormFast, Inc, Atlanta, where he developed and directed partner relationships with some of the industry's leading ERP providers, among them Oracle, QAD, Epicor and Infor. Earlier, he spent some 10 years with Optio Software (now part of Bottomline Technologies) rising to the post of channel sales manager, Americas. At Optio, he consistently exceeded his sales targets and was a regular recipient of the company's top sales honors.
"Tom has the right skill set and he has a proven track record in working with the value-added reseller community," Torano said. "He has a deep appreciation for what ERP solutions provide, what they lack, and where ACOM's software can be the optimum complement in a business situation. VARs need to understand value propositions as they relate to their activities, and Tom is skilled in transferring that knowledge."
The Sage Software market represents a wide open market for ACOM document management solutions, since Sage has very limited offerings in that space, Torano said. With literally tens of thousands of installations, only a few thousand have implemented
document management systems
, and very few of those are as tightly integrated and specifically optimized for the Sage environments as ACOM's flagship EZContentManager solution enables them to be.
According to Cooper, the quality and adaptability of ACOM's
Sage extended solutions
was one of several key elements in his decision to join the company.
"The product is impressive; it provides real help with serious problems, it is right for the mid-size business market that ACOM addresses, and it is well-priced," he said. "The rest of it is culture, chemistry and people. All of these factors came together and represented exactly what I was looking for in my career. Overall, ACOM presented a wonderful opportunity and a climate in which to succeed from the get-go."
About ACOM Solutions, Inc.
For over 27 years, ACOM has automated the document and payment processes for more than 4,000 organizations. ACOM's solutions quickly bolt-on to an organization's existing Sage/accounting/ERP system to extend that system's capabilities and dramatically improve that organization's efficiency by automating their manual, paper-based processes. By incorporating ACOM's solutions into their product offerings, Value-Added Resellers (VARs) can easily bring this valuable set of additional cost-saving Sage/ERP enhancements to their clients. For more information, call 800-347-3638 ext. 4150, email
partnerinfo@acom.com
, or visit
http://www.acom.com/sagepr
Email ACOM Solutions, Inc.