Live Transfer Phone Leads: A New Benefit at Underground Elephant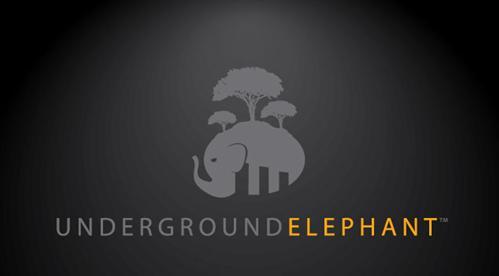 This summer, Underground Elephant launched their call-transfer program to provide an ancillary service to their
debt
clients. This program offers current clients additional value on the traditional internet lead by generating inbound calls into their call center. Underground Elephant, an industry leader in the lead generation space, constantly monitors the marketplace looking for new ways to improve the utility for their clients and the experience for their consumers. The agency finds, by placing the client's phone number on their landing pages, the consumer has the opportunity to take immediate action and speak directly to a debt expert rather than waiting for their request to be processed. Not only does the call-in service yield higher conversions, but it also creates a better user experience for both parties. In addition, the client's call center has higher contact ratios and closes along with a boost in their sales floor morale. Statistically, call-in leads close 50% higher than other forms of leads. Thus the call-in lead feature offers a win-win situation for both the client and the consumer.
As Underground Elephant continues to generate quality leads using pay-per-click advertising, the more the company is investing in acquiring new clients and creating long-term partnerships with their existing ones. With that at hand, Underground Elephant is also creating a hybrid model that consists of internet leads and incoming calls. These call-ins and live-transfers provide an opportunity for the company to capitalize on their current traffic. The live-transfer program was created in response to the high demand for incoming calls in the industry. Debt companies clamored for more inbound calls to their call centers and Underground Elephant tackled this request in efforts to stay competitive in the marketplace while offering an extra value to their clients. The lead provider is including these calls during the course of each campaign for not extra cost. Soon the company will launch a similar program in Education, Loan Modification, Tax, Mortgage and Insurance verticals.
As one of the nation's top
debt settlement lead
providers, Underground Elephant continues to engage in the debt settlement industry recently, joining the International Association of Professional Debt Arbitrators (IAPDA). The IAPDA is the gold standard for debt settlement and debt arbitration professionals offering certification and training resources for the industry.
When asked for comment on the new programs at Underground Elephant, Chief Marketing Officer, Taryn Lomas replied, "These are exciting times for Underground Elephant. By offering calls as an additional service to our current clients we feel we are not only strengthening the relationship between our company and our clients by increasing their closes and utility on the sales floor, but also showing our clients that we are seriously dedicated to increasing their business. We aren't in business to just turn and burn clients-we don't want to just take one-time orders and never hear from them again. We want to become a partner with them and do whatever we can to grow our businesses together. I believe that is what really establishes us as different from other lead generation companies."
About Underground Elephant
Underground Elephant generates
high quality leads
in the Education and Financial Space. We abide to the highest quality standards and continually strive towards improving the user experience. We generate 100% of our traffic internally through paid and organic search methods. Underground Elephant is quickly establishing itself as an industry leader in online direct marketing-currently ranked as the 11th largest ad agency in San Diego. The organization is determined to create a movement and create win-win relationships between advertisers and publishers through a tireless emphasis on integrity and quality.
Email Underground Elephant