Dr. Robert Mondavi, Torrance Dentist, Offers Special Promotion for Dental Implant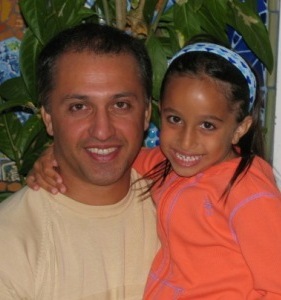 Dr. Robert Mondavi, trusted
dentist in Torrance
, is offering a special promotion pertaining to dental implants. This offer will benefit anyone who has missing teeth and would like to have them replaced so that full function can be restored to the mouth. This special offer includes an implant, either 3i or Nobel, with an examination for only $1190.00.
Dr. Robert Mondavi can replace a missing tooth with the newest form of technology. Dental implants act as normal teeth, not just in the way that they look, but also in the way that they function. There is no worry about the tooth coming loose as it will be firmly anchored in the bone, and the patient will be able to treat the tooth just as though it were an original.
Dr. Robert Mondavi also handles other types of dentistry for his patients. Teeth that need a little whitening are not a problem when teeth whitening treatments are available. Stains can be removed from the teeth for a whiter, brighter smile. Porcelain veneers can disguise many a defect in the teeth, including wide spacing, permanent discolorations, and teeth that are not shaped properly. And a badly damaged tooth can be restored to full function with the use of a porcelain crown, which will act as a protective covering for the tooth.
Periodontal disease can be successfully treated as well. If it is caught in the early stages, loss of teeth and bone can be prevented. Orthodontic work, such as traditional metal braces or the newer Invisalign aligners that are an invisible way to correct alignment problems, can be performed on misaligned teeth to straighten them.
Dr. Mondavi, gentle
dentist in Torrance CA
, will also handle any restorative work that needs to be done. For multiple missing teeth, partial dentures can be used. And full dentures are available for those situations where all or almost all of the teeth are missing.
The entire family can be treated by Dr. Mondavi. His dental practice has been successfully treating patients' dental needs for years, and he is highly trained in all aspects of dentistry, from the most basic procedures to those that are more complex. Dr. Mondavi uses the newest forms of technology in dental treatments and equipment, ensuring that all of his patients, young and old, will receive the best and most painless in dental care.
To contact Dr. Robert Mondavi, trusted
dentist Torrance CA
and learn more about the special promotions offered at Blue Sky Family Dental visit them at 17311 Yukon Ave., Torrance CA 90504. You can also call them at (310) 363-7126 or visit their website
www.RobertMondaviDDS.com
Search Engine Optimization
by AvitalWeb
Email Blue Sky Family Dental