Wix.com Hosts Free Webinars on How to Make a Website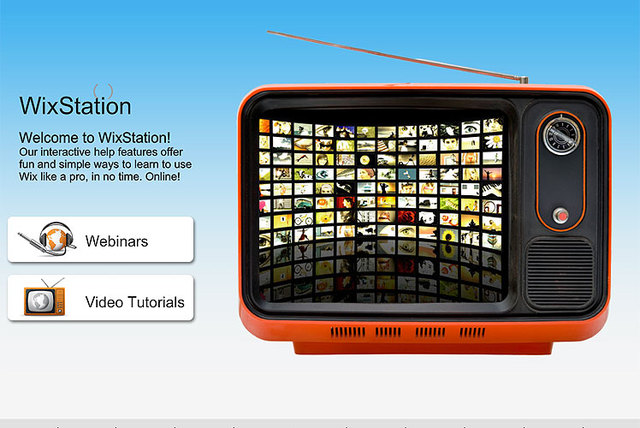 Website builder Wix.com designed free online software for clean and easy creation of Flash websites. With no background in computer programming required, the typical online user can sign up for a
free website
account at Wix, and gain access to a rich resource of free web design. Now, a series of Webinars will demonstrate the process of using Wix to build a website, giving users a chance to see the builder live in action.
The Wix Webinars, or web-based seminars, are each approximately 45 minutes long, and examine a different aspect of website creation. Each session is like a live video tutorial, presented through the user's browser. Through live chat, attendees can ask questions to Wix Support representatives during the Webinar. Popular and common questions will be forwarded on to the Webinar administrator, who will address them during the Question-Answer portion of the session.
Founder & CEO of Wix.com, Avishai Avrahami, comments: "What makes Wix so beautiful is its smooth user-friendliness. The Webinars are taking it to the next level. We're making it easy for any online user to fully embrace his or her inner web designer, with confidence."
Users can tune in to a live Webinar to watch
how to make a website
from start to finish. Last week's Getting Started session kicked off the series. Since all websites built with Wix are search-engine friendly, future Webinars will cover topics like SEO and online marketing. As the series develops, the topics will grow more specific and niche-oriented. Webinars unique for photographers, artists, business professionals, etc. will provide customized tips and tricks for creating those particular brands of websites.
All previous Webinars are stored online at the WixStation, and can be viewed free of charge at any time following the live recording. Video tutorials are also stored at this multi-media hub of free website support.
To participate in a future Wix Webinar, sign up for the mailing list at the
WixStation
. Invitations to each Webinar are sent with the date and time of each Webinar, along with a registration link.
Avrahami says, "Many people enjoy learning by watching. These Webinars provide exactly that, with live, interactive demonstrations."
Wix is funded by Bessemer Venture Partners, Mangrove Capital Partners and Benchmark Capital. The company was created in 2006 and is headquartered in New York with offices in Tel Aviv. Over 4 million people worldwide are using
free website builder
Wix to design search-engine friendly Flash websites.