Gentle Los Angeles dentist, Dr. Bijan Afar, Offers Special Promotion For Zoom Teeth Whitening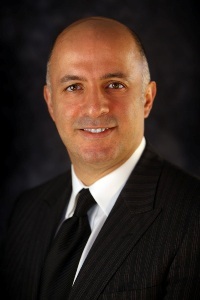 Dr. Bijan Afar,
Los Angeles Dentist
with a gentle demeanor in treating his patients, has opened a dental office in North Hollywood and is offering a special promotion on Zoom Teeth Whitening. As seen on TV, One Hour Zoom Teeth Whitening is being offered for $199.00. This procedure normally costs $650.00, so this promotion is providing a savings of $451.00.
Dr. Afar is pleased to be a
North Hollywood Dentist
, and he would like to see all of his new patients with the whitest teeth possible. Zoom Teeth Whitening will provide sparkling teeth at the reasonable price of $199.00 for a one hour treatment. This procedure can be performed during your lunch hour, a great option for those who are pressed for time.
As a
Dentist in Los Angeles
, Dr. Afar has treated a great number of patients. His courteous manner puts patients at ease, even those who are nervous about having dental procedures performed. And now Dr. Afar,
Dentist in North Hollywood
, is providing expert care to the residents of this area. Children and adults will benefit from the dental techniques that Dr. Afar and his staff are able to provide to all patients. Dr. Afar specializes in periodontics and dental implants. Dr. Kakoli is the root canal expert and handles all aspects of endodontics. When braces are needed, Dr. Wu is the dentist to see. Dr. Monica Sharma specializes in pediatric dentistry and knows just what to do to make children comfortable. And Drs. Ghasri and Tiraspolkaya are the experts in general dentistry and cosmetic procedures. Every type of dental condition can be competently handled by either Dr. Afar,
Hollywood dentist
, or one of his talented staff in the North Hollywood office.
When dental issues arise, it's good to know that they will be handled in a capable manner by a dental professional with the skills and experience you seek. Dr. Afar and his staff are all experts in their respective fields of dentistry, and they have the latest technology available to them. Dental procedures need not be uncomfortable…. with Dr. Afar now practicing in North Hollywood, patients will receive the same attention and care that Los Angeles residents have been enjoying. And now would be a good time to take advantage of One Hour Zoom Teeth Whitening for $199.00.
To learn more about the services offered at NOHO Dental Group, call (818) 824-8228, or visit:
www.BestNorthHollywoodDentist.com
. You can also visit the NOHO Dental Group office, located at: 11126 Chandler Blvd., North Hollywood, CA 91601.
Dental Internet Marketing
by AvitalWeb