10", 16GB Android 2.1 Tablet for $299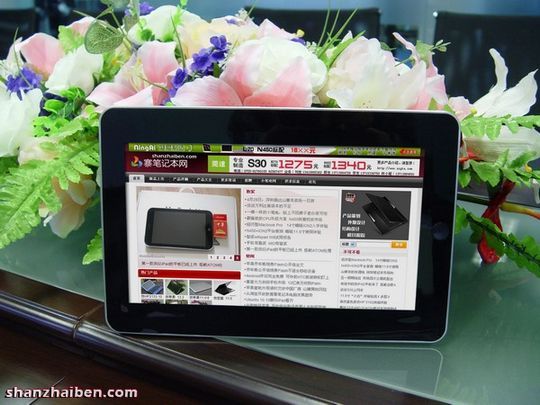 Brollyware, LLC. today announced the immediate availability of a 10 inch Android 2.1 based tablet PC for under $300 on their site at
www.brollyware.com
. The unit ships with 256 megs of DDR2 RAM, 2 gigs of internal storage, and an additional 16 gigs of removeable storage.
This is the first product being offered by the newly formed company which plans to sell a new mobile device every month. "We're not trying to be woot.com or anything like that, but given our sourcing connections in China, we hope to offer a new mobile device every month or so," said Duke Zhang, Director of Imports at Brollyware.
Since the launch of Apple's iPad, many imitation products have been rolling off of the assembly belt in China, but based on the hardware specifications, this particular model seems to be, by far, the most powerful. Along with the specifications listed above, the item also boasts full 1080p support with HDMI out.
Aside from the hardware, another selling point Brollyware is trying to convey to their potential customers is the software platform used on the device. "Apple did a fantastic job with the iPhone, and everyone scrambled to become a player alongside them in that market," said Duke. "Google has made the greatest strides in that regard with their Android platform. Now, Apple has set the bar again with the iPad, and we feel the Android platform is a natural fit to compete in that market as well."