New Science Fiction Thriller,"Clone Hunter," Explores Ethics Of Clone Technology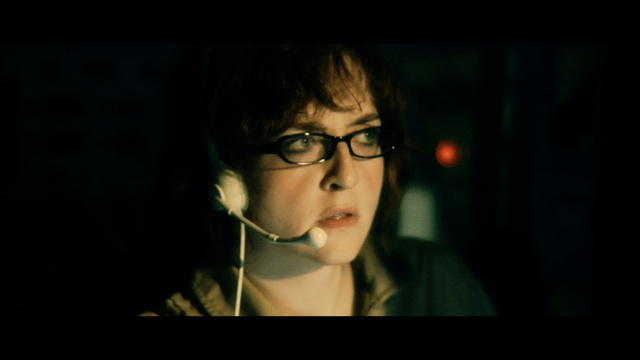 August 11, 2010 - Parsippany, NJ—Clone Hunter, the much anticipated science fiction thriller from Pandora Machine, will be released nationwide on DVD by Lifesize Entertainment on August 10, 2010. Clone Hunter is the fifth sci-fi feature from New York production house, Pandora Machine. The company has been building a loyal audience over the past several years with titles like Solar Vengeance and Millenium Crisis. Clone Hunter stars Ben Thomas, Angela Funk and 2009 ITA Nominee David Ian Lee. More information on the film can be found at
www.clonehuntermovie.com
"LIVING FOREVER TAKES LESS TIME THAN YOU THINK!"
Pandora Machine has relied on the time tested formula of sharp screenplays and strong acting to create entertaining sci fi films.
"Clone Hunter is a fun film that doesn't take itself too seriously. Like most of our work, it is in the spirit of the late '70's and early 80's Roger Corman "spaceploitation" films" said director Andrew Bellware. The script was written by UK scribe Eric Ian Steele. Many of the visual effects in Clone Hunter were crafted using the open source animation program Blender.
"THEY WERE GUNS FOR HIRE, BUT WHAT ABOUT THEIR SOULS?"
What happens if the artificial intelligence that enables the wealthy and powerful to live in limitless luxury wants to share in it? Ben Cane and his junior partner, Rachel, are hired by Gulliver, a brutal Oligarch, to track down a murderous clone that threatens the stability of Gulliver's private planet. The more Ben and Rachel delve into the case the more corruption and rot they discover, until they come face to face with their own darkest secrets and must decide which side they are on.
"Clone Hunter is the kind of engaging narrative that Hollywood seems to have forgotten how to make," said Lifesize Entertainment President Bruce Frigeri. It values story over spectacle and character over cliché in a way that audiences will love. We're delighted to be distributing this film."
Lifesize Entertainment is a full service North American Distribution Company and Worldwide Sales Agent for quality feature films and documentaries. LifeSize DVDs are exclusively distributed by E1 Entertainment.
Email Lifesize Entertainment