WebpageFX Offers Free SEO Tool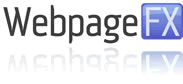 CARLISLE, PA – August 13, 2010 – Carlisle-based Internet-marketing, web design and web development firm, WebpageFX, Inc., announced today the release of a free Search Engine Optimization (SEO) tool now available on their website (
http://www.webpagefx.com
).
SpiderFX has become so popular that President and Founder William Craig has decided to release a scaled down version. SpiderFX Lite pulls together informational tools that are extremely valuable when learning to optimize a website to achieve better rankings. What started as a final project in graduate school for Craig at the University of Pittsburgh has developed into a tool WebpageFX uses to crawl websites on a regular basis. When it all began back in 2000 the tool simply indexed web pages — now it serves as a unique selling point for WebpageFX.
"Due to popular demand and the success of (SpiderFX) we decided to create a scaled down version free to the public to offer valuable tips for anyone hoping to enhance their website," Craig said. "SpiderFX allows our clients to receive 30% more in return-on-investment because it takes WebpageFX a fraction of the time to generate and acquire valuable data including the analysis of page authority, domain authority, external links and social media all in one place," he adds.
Search engine optimization is the best way to increase and maintain traffic flowing to your website. Placement on the first page of major search engines including Google, Bing and Yahoo! is critical to any business hoping to compete in the 21st century.
To use this tool for your own website go to
http://www.webpagefx.com/seo-tools/spiderfx/
and simply enter the URL and keyword or phrase you want to rank for. The tool will spider your page and subsequently analyze and score the on-page factors that affect your position in search engine results, providing recommendations on how to optimize your site and improve your rankings.
WebpageFX is an award winning SEO company and web design firm based in Carlisle, PA. For over 10 years, the company has been providing a complete line of Web services resulting in positive returns on investment for mid- to large-size companies across the nation. WebpageFX has been ranked by TopSEOs for Best in Search for Organic Optimization. To learn more about the services WebpageFX offers visit
www.webpagefx.com
.