ACOM Solutions Bundling Free MICR Printer with Payment Software Purchase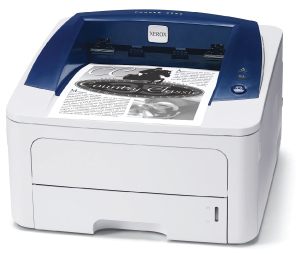 LONG BEACH, California, August 19, 2010 – Purchasers of ACOM Solutions' EZPayManager payment solutions for Microsoft Windows or IBM AS400/iSeries/System i computing environments qualify for a free MICR-enhanced Xerox Phaser 3250N
laser check printer
– an $895.00 value – if they make their purchase prior to the deadline date of September 30, 2010, it was announced today by James R. Scott, vice president of sales and marketing.
ACOM's EZPayManager solutions enable accounts payable and payroll departments to execute secure check and electronic payments in a single payment run and to provide remittance advice by printed copy, fax, email or via web posting. Compared with conventional check printing using preprinted forms and production printers, EZPayManager users reduce check payment costs by 75 percent or more through laser printing payments on blank security check stock.
"The Phaser 3250N
MICR printer
represents an excellent combination of speed and versatility for ACOM's key market – mid-sized businesses that need to modernize and streamline their check payments for greater security, economy, efficiency and control," Scott said. "Moreover, our enhancement of this excellent Xerox printer allows it to be used either for check production or for general office printing, simply by changing out the toner cartridge and flipping a switch."
The network-enabled Phaser 3250N prints checks at 30 pages per minute and print resolution of 600 dpi, with a first-page-out time of 8.5 seconds. ACOM can also provide
MICR toner
and blank secure check stock through its online store:
http://www.orderprintersupplies.com
, with most orders eligible for free shipping and with no minimum-size order.
Besides delivering the highest quality
MICR laser checks
, ACOM's check printing solutions also incorporate advanced security through a three-position key-lock (MICR ON; MICR OFF – for printing non-MICR documents; and Printer Off, which disables all printer functions. Security is further enhanced through ACOM's Secure-Reader with removable USB drive for storage of corporate graphics, authorized signatures and the MICR font.
"Basic laser printers not modified for check printing purposes are subject to rejected check problems, payment delays and associated bank fees," Scott said. "ACOM has more than 25 years of experience in the enhancement of laser printers in our own technology lab, and XEROX Corporation looks to us as an expert partner in our market sector."
ACOM's solutions come with dual money-back guarantees: a 30-day Total Satisfaction Guarantee covers all software, printing and post-processing equipment and consumables; the MICR printer guarantee assures that that checks produced on the unit meet all current American Bankers Association MICR specifications and standards of performance.
About ACOM Solutions, Inc.
For over 27 years, ACOM has been automating document and payment processes for more than 4,000 organizations, across all industries. Developing solutions that are best suited for accounting/financial departments of mid-size organizations, ACOM's solutions integrate with any financial/ERP system to extend their capabilities to dramatically improve an organization's efficiency by automating their previously manual, paper-based processes, and significantly decrease an organization's costs. For more information, call 800-699-5758, email
sales@acom.com
, or visit
http://www.acom.com
For more information about partner opportunities, call 800-347-3638 ext. 108, email
partnerinfo@acom.com
, or visit
http://www.acom.com/channels
Email ACOM Solutions, Inc.