ETAP®, World-Leading Enterprise Software Solution for Power Systems, Now Available With Multiple Language Support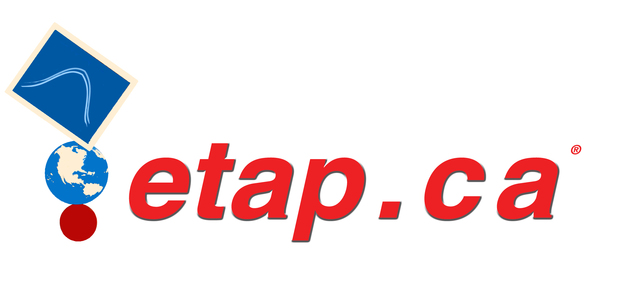 Edmonton, AB - August 20, 2010 - ETAP Canada Ltd., in conjunction with Operation Technology, Inc. (OTI), developer of ETAP enterprise software solution for power systems, has announced the Canadian release of ETAP 7.5.0, which includes multiple language support and updated ETAP device libraries.
ETAP 7.5.0 is fully localized in English, Spanish, Chinese, and Japanese. Additionally, each language edition has output reports available in English, Spanish, Chinese, Japanese, Portuguese, and German; output reports can be generated in all of the supported six languages regardless of localized edition.
"ETAP is already the most widely used
electrical engineering software
in the power industry globally, and by giving our customers a choice of language editions, productivity and ease-of-use increases even more." said Sam Mian, International Sales Manager for OTI. "This is another example of how OTI continues to provide value-added solutions within ETAP as the power engineering industry grows."
ETAP's global presence is supported around the world. In addition to its U.S. headquarters, OTI has representation in most countries. ETAP Canada Ltd. provides software sales, training, and service to all of Canada.
ETAP 7.5.0 will automatically ship direct to all Canadian end-users with a valid maintenance agreement.
ETAP 7.5.0 version is a complete program and does not require a previous ETAP installation. Download a
free ETAP software Demo
today.
About ETAP Canada Ltd.
ETAP Canada Ltd., an authorized representative of Operation Technology, Inc., is the sole-source supplier of ETAP electrical engineering design and
power system analysis software
, renewals, and training services in Canada. ETAP software is used by over 3000 engineers throughout Canada including most of the major consulting, oil and gas, mining, and utility generation firms.
About Operation Technology, Inc.
Operation Technology, Inc. is the designer and developer of ETAP, the most comprehensive analysis platform for the design, simulation, operation, monitoring, control, optimization, and automation of power systems. ETAP is the industry leader used worldwide in all types and sizes of power systems, including generation, transmission, distribution, and all fields of industrial systems such as oil and gas, manufacturing, steel, cement, mining, data centers, nuclear facilities, and more. Visit etap.com for more information.
FOR FURTHER INFORMATION
ETAP Canada Ltd.
Sales and Marketing
(780) 467-5050
sales@etap.ca
Operation Technology, Inc.
Joe Anzenberger, Public Relations
(949) 900-1066
pr@etap.com
© 2010 Operation Technology, Inc. All rights reserved. Certain names and/or logos used in this document may constitute trademarks, service marks, or trade names of Operation Technology, Inc. Other brand and product names are trademarks of their respective holders.