Allied Wallet to Offer Video Based Tutorials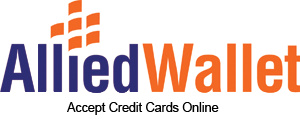 Allied Wallet will be releasing video based guides and tutorials to help their clients easily find what they are looking for. These videos will play a key role in Allied Wallet's outstanding customer relations, maintaining that Allied Wallet is always there to make its client's lives easier and their businesses more efficient.
Allied Wallet's videos come at a time when more and more users are seeking out the video media to find what they are looking for. "Allied Wallet does everything it possibly can to stay in touch with market demands. We have noticed an increase in demand for video media and we are more than happy to create these video aides for our clients." Say Andy Khawaja, CEO and Owner of Allied Wallet.
In addition to onsite guides, Allied Wallet also plans to release integration tutorials to walk each of its clients through the process of incorporating their payment solutions into the merchant website. Allied Wallet plans to release these videos on October 10th, 2010.
Allied Wallet is a payment solution provider allowing websites to
accept credit cards
with ease. Allied Wallet also offer
ewallet
solutions, ach processing, and free customer service solutions to their clientele.
For more information, please visit:
http://www.alliedwallet.com