Allied Wallet is Proud to Announce its New Multi- Currency ACH Service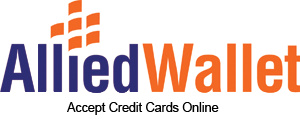 Allied Wallet has recently announced an advanced ACH processing service that will be capable of handling multiple foreign currencies. This move has been initiated as a reprieve for the high foreign exchange fees which banks currently charge whenever an overseas transfer of credit is made. With this new
functionality, Allied Wallet can enable your business to use their ACH services on a global level.
Mr. Andy Khawaja, CEO and Owner of Allied Wallet justified this move saying, "This step will make it very convenient for clients and consumers alike to process and settle currency internationally. No more dealing with the reductions and hassles usually associated with unwanted conversion fees."
An extremely compatible and secure
ACH processing
system is an essential eCommerce tool, and it is just one of many that Allied Wallet has to offer online businesses. Along with a credit card payment solution and a highly efficient
ewallet
, an ever increasing number of businesses are reaping the profits of this system. Allied Wallet's step forward to extend their ACH services to the global level is just one of many in recent months which signal Allied Wallet's growth and transition from a small business into an international corporation.