ACOM Adds Sage MAS Expert to Growing Channel Division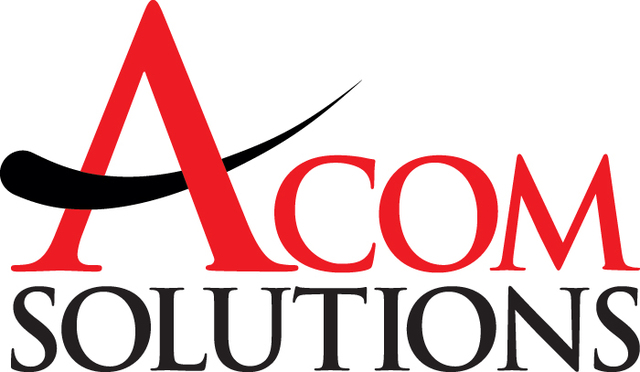 ATLANTA, Georgia and LONG BEACH, California, August 31, 2010 – Information technology industry veteran Billy Balser has joined the ACOM Solutions, Inc. Channel Division as a business consultant, with initial emphasis on implementation of ACOM's EZContentManager
document management solution in the Sage Software MAS 90-200-500 environment
, it was announced today by ACOM Channel Division Vice President Joseph Torano.
ACOM is a Silver Level Sage Software Development Partner and according to Torano, Balser's 25-year+ background as a certified public accountant, business owner and Certified Sage MAS reseller/consultant enables him to provide valuable insight both internally and to our customers. Among his initial contributions will be a blog that "will make help readers understand the value of document management in simple business terms," commencing in mid-September, Torano said.
"Adding Billy to ACOM's Sage team underscores ACOM's commitment to the Sage market and to our
Sage channel partners
," Torano said. "His experience gives us greater in-depth understanding of the market, and enables us to react even faster to its shifts and trends."
"
Document management solutions
are an excellent example: many Sage users look at document management as a new solution but in fact it is a natural extension of their Sage/ERP software, enhancing their investments to achieve greater productivity and lower operating costs. Having Billy on board to help spread the word into the broader Sage community will be a great asset."
A graduate of Georgia State University, Balser has worked as both an accountant and a micro computing coordinator for a Big Eight accounting firm. This in-depth exposure to accounting software led to a partnership in a reseller company and eventually to an independent consultancy in which he sold and installed the Sage MAS products.
"The document management space is a good place to be at this stage of the I.T. evolution and ACOM is in the market with an excellent solution," Balser said. "Joining ACOM not only allows me to be part of a large and progressive organization but also provides me with an opportunity to make the most of my Sage background and channel experience."
About ACOM Solutions, Inc.
For over 27 years, ACOM has automated the document and payment processes for more than 4,000 organizations. ACOM's solutions quickly bolt-on to an organization's existing Sage/accounting/ERP system to extend that system's capabilities and dramatically improve that organization's efficiency by automating their manual, paper-based processes. By incorporating ACOM's solutions into their product offerings, Value-Added Resellers (VARs) can easily bring this valuable set of additional cost-saving Sage/ERP enhancements to their clients. For more information, call 800-347-3638 ext. 4150, email
partnerinfo@acom.com
, or visit
http://www.acom.com/sagepr
Email ACOM Solutions, Inc.