ProExhibits Hires Senior Sales Consultant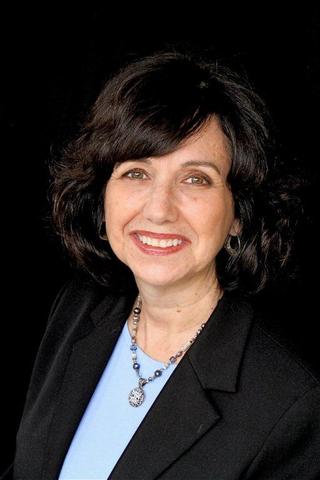 ProExhibits – a
trade show exhibit
and events industry leader headquartered in Sunnyvale, California – announces the hiring of industry pro Mari DeManty as Senior Sales Consultant effective August 30, 2010.
With over 30 years in the trade show exhibit and events industry, Mari DeManty has a broad background in client relations, trade show event marketing and sales management. She has been responsible for design management and coordination for many major trade show exhibits including a stellar assignment of a multi-million dollar exhibit spanning 60,000 sq.ft for a leading music manufacturer.
Mary Ann Furnish, ProExhibits Vice President of Sales, says, "Mari is such a knowledgeable person having expertise both on the client as well as the service side of the business. She has the 'know how' and "can do" spirit that we need in this industry. She is highly respected and we welcome her energy and professionalism with true excitement."
Dick Wheeler, President of ProExhibits, adds, "We are excited to have Mari bring her excellent, full spectrum management to enhance our corporate trade show programs and events. Her trade show industry clients praise her for her eminent integrity and expertise."
According to Demanty,"ProExhibits is truly a remarkable organization. "They not only want their clients to succeed, but their employees as well. I am honored to be a part of this creative team of professionals, and I really look forward to being part of this leading trade show exhibit and events company."
ProExhibits is experiencing solid growth as documented recently with its listing as one of the country's fastest growing private companies in the prestigious Inc 5000 ranking. The selection was awarded by Inc Magazine and was based on annual revenue rankings of the top privately held companies in America.
About ProExhibits
Since 1987, ProExhibits has provided turnkey, one-stop custom event and trade show solutions for clients all over the world. ProExhibits is well known for highly unique
custom designed exhibits
in addition to
modular exhibits
and
portable trade show booths
. They specialize in exceeding client expectations, exemplified by a nearly perfect (99%) customer satisfaction rating for design, production and management services. ProExhibits welcomes the opportunity to utilize their expertise to guarantee your success, whether with trade shows or any other type of event.
ProExhibits | 1188 Bordeaux Drive, Sunnyvale, California 94089 | (408) 734-3600 |
www.proexhibits.com