C2 Portfolio, Inc. 2010 Sponsorship for Operation Homefront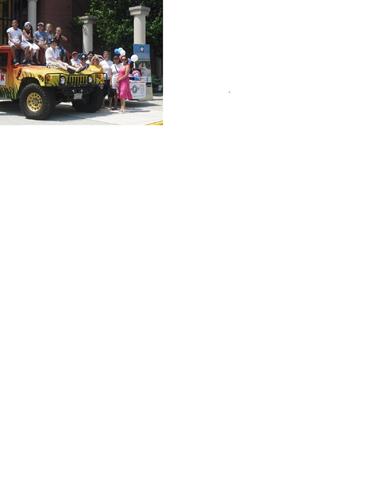 September 15, 2010 – Dulles, Virginia – C2 Portfolio, Inc. (C2), a leading Professional Employer Organization since 1996, announced their 2010 sponsorship efforts raised in excess of $10,000 for Operation Homefront through the C2 Cares Program. C2 Cares is an employee volunteer program created by C2 in 2009 due to the company's mission to give back to the community.
In 2010 C2 Cares has participated in the following Operation Homefront charitable events:
- March 2010 C2 Cares raised over $800 in Easter basket supplies for the spring celebration at the local military hospitals for the Easter/Spring celebration Operation Homefront sponsors every year.
- June 2010 Snack collection for the deploying troops at the Potomac Station Giant in Leesburg VA. C2 Cares collected enough items to assemble 4000 snack packs for deploying troops that were scheduled to leave for Afghanistan and Iraq.
- July/August 2010 Several C2 Employees assisted with collecting & delivering Back to School supplies that have been donated at local Dollar Tree Stores. Collections were picked from Winchester to Waynesboro to Warrenton in Northern VA.
- August 2010 C2 Cares Second Annual "Back-To-School Supplies Collection for Military Children" raised $4000 in monetary donations & school supplies for children of the deployed and wounded troops.
Operation Homefront provides emergency financial and other assistance to the families of our service members and wounded warriors. A 501(c)(3) nonprofit organization, Operation Homefront was formed in February 2002. It was developed to support the families of deployed service members immediately following 9/11. Operation Homefront is headquartered in San Antonio, Texas. The organization currently provides services to military families across the nation with 23 chapters serving 32 states. The majority of their clients – 75 percent – are the lowest-paid service members, the E-1 through E-6 enlisted ranks. Operation Homefront has achieved the highest rating – four stars – for three straight years from Charity Navigator, the nation's top independent evaluator of nonprofit organizations.
About C2 Portfolio, Inc.
C2 Portfolio, Inc. (C2) provides customizable and flexible turn-key employee management solutions for small to medium sized federal contractors and other professional services firms. C2 serves clients in all 50 states and 13 foreign countries and territories. As a leading Professional Employer Organization (PEO), C2 has comprehensively served respected companies since 1996 from behind the scenes – seamlessly and transparently – as an organic part of each organization. By providing a complete range of human resource strategies and employee management services, C2 allows companies to reduce time and costs spent on tasks unproductive to their bottom line allowing them to do what they do best, grow their business. For further information, please visit
www.c2portfolio.com
or call 703.444.0096.