Dr. Arami, Northridge Cosmetic Dentist, Offers Special Price for Zoom Whitening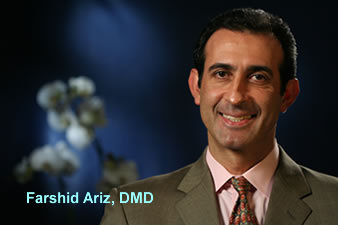 Dr. Arami,
Northridge cosmetic dentist
, is offering a special price for a Zoom whitening procedure. This treatment will be performed at the cost of $300, a good price for a procedure that will give you a new and improved smile.
With a Zoom whitening procedure, your teeth will appear whiter and brighter. Tooth whitening in
Northridge dental office
is also a good way to remove stubborn stains that can occur on your teeth due to medications, certain foods you eat and beverages that can stain teeth. Most stains can be removed with this treatment, and even those that cannot, will be significantly lightened so they will not seem as noticeable in appearance.
Dr. Arami has a number of procedures that he can use to enhance your teeth. If you have a Zoom whitening treatment performed and decide that you want to have more cosmetic work done, Dr. Arami can evaluate the condition of your teeth and assist you in choosing the treatments that will most benefit you. There is no better time than the present to have your teeth improved and your smile enhanced. Cosmetic work can do wonders for your appearance. When you know that your smile is attractive, it is a tremendous boost to the ego. You will have more self-confidence and will enjoy smiling as often as possible.
If you have a special event coming up in the near future, Zoom whitening will give you the brightest teeth for your affair that you will be able to have. No over-the-counter product has the ability to whiten your teeth in the way that a professional whitening procedure performed by Dr. Arami will do. Now is the time to take advantage of this procedure at the special price of $300.
Dr. Arami,
cosmetic dentist in Northridge
, wants to help you have white teeth and a beautiful smile. With a Zoom whitening treatment, you can have both. Your smile is one of the first things that others notice about you, so make it as attractive as you can and you will not regret it.
To schedule an appointment to take advantage of this offer, you can go to
Northridge Dental Group
located at 9801 Balboa Blvd in Northridge, CA 91325. You can also visit their website
http://www.YourNorthridgeDentist.com
or call (818) 626-3388.