Sexy Women's Thong Part of New Las Vegas T-shirt Line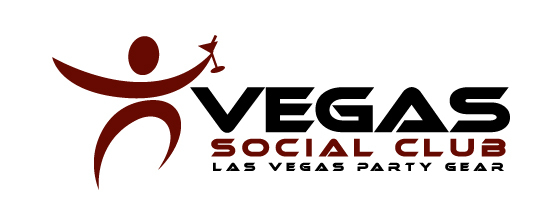 By now you've experienced the energetic vibe and party scene of the one and only Las Vegas. Las Vegas is all about bigger than life hotel casinos, top notch swimming pools, the best nightclubs, and some of the hottest guys and girls in the world. Vegas Social Club's new t-shirt line "Las Vegas Party Gear" is now available to symbolize that vibe on chests worldwide.
There's a million places online where one can find Vegas t-shirts. While many of the Vegas t-shirts currently available are too touristy and a little on the silly side, Las Vegas Party Gear offers a more cool option. Las Vegas Party Gear offers casual t-shirts, tank tops, sweatshirts, hoodies, and yes, even a sexy thong for the ladies! After all, we're talking Vegas here.
Vegas tends to throw off a party scene vibe that people can feel as soon as they step off the plane. Las Vegas Party Gear is for those guys and girls who collectively generate that vibe. Whether worn in Vegas or in one's hometown halfway across the world, these Vegas t-shirts say "hey, I'm part of that awesome vibe you feel when you're in Vegas". That's what Las Vegas Party Gear is all about.
"Our Las Vegas Party Gear t-shirt line is very casual, but also cool and classy" explains Vegas Social Club. "We keep everything simple, including the apparel itself, the website, the ordering process – everything." These Vegas tshirts are already being seen on the Vegas strip, in hotels & casinos, and at Vegas pools, but not so much in nightclubs. Las Vegas Party Gear is fun and casual, which means it's perfect for lounging around Vegas by day, but isn't intended for Vegas nightclubs, which usually require more dressy apparel.
For more information on "Las Vegas Party Gear" tshirts, visit the website at
www.VegasSocialClub.com
.