Contemporary Wall Decor Retailer Graham & Brown Highlight Expansive Wall Art Collection from Monsoon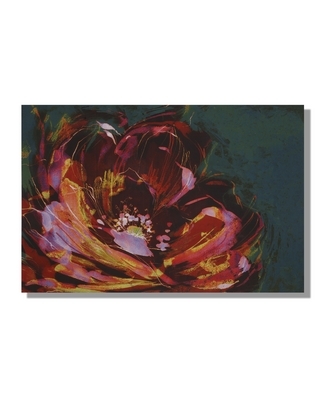 September 25, 2010-
Contemporary wall décor
retailer Graham & Brown is showcasing its new Monsoon wall art collection for fall interior fashion.
Previously releasing a highly successful
designer wallpaper
series through Graham & Brown, UK based fashion and clothing retailer, Monsoon, continues to distinguish themselves as a leader in interior fashion with their wall art collections.
Monsoon and Graham & Brown have developed five eclectic designs using a mix of techniques and finishes. Each piece is perfectly suited for fall and matches perfectly with many of our
modern wallpaper
designs.
Peony: a beautiful large scale printed canvas. The artistic watercolor style of the flower gives the look of a hand-painted canvas without the added expense. Tia is a beautifully exotic geometric design crafted from gold metallic printing atop a black linen canvas. The design is embellished with gold sequins and gives a striking look to any room.
Lhasa Lotus: in Chocolate is an ornate design created from gold metallic printing and strategically embellished with gold sequins. The chocolate colored linen canvas gives a sophisticated contrast.
Lhasa Lotus: in Teal is the perfect match for Lhasa Lotus in chocolate. Also created from gold metallic printing and embellished with gold sequins, these canvases can be hung separately, or for a statement look, hang them together.
Kyoto Cherry Blossom: is a printed three piece panel canvas embellished with various sizes of black jewels, giving a touch of rocker-glam to an otherwise feminine piece. The trendy black and pink color pallet combined with the edgy black jewels makes for the perfect statement piece in any room.
About:
As a global leader in wall decor, Graham & Brown is recognized as a powerful creative source stretching the way people think of pattern and color. Through a combination of innovative techniques and ever-improving design skills Graham & Brown's mission is to inspire people to think differently about their homes. To learn more about Graham & Brown, visit
www.grahambrown.com