Soak up Some Autumn Sunshine with Eurocamp - Fantastic Algarve Apartment Resorts to Beat the Chill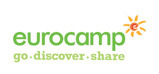 As the colder weather draws in, those seeking some autumn sunshine will be pleased to hear that Eurocamp offers some fantastic
apartment resorts
across Europe, including one located in the beautiful Algarve.
For holidaymakers in need of a break from the winter months,
Eurocamp's Algar Seco apartment resort
offers Portuguese hospitality at its finest, with a stunning pool overlooking the sea, sunny terraces and cluster of charming apartments.
The resort is situated in Carvoeiro, a hidden gem of the Algarve tucked into a narrow cleft on the coast. The popular fishing village is full of charm, with a relaxed atmosphere and beautiful backdrop of hills, dotted with traditional white-washed houses.
Despite the relaxed atmosphere, there is no shortage of
family activities
to do – holidaymakers can take advantage of the parc's three large pools, catering for both adults and children; while the surrounding village is filled with colourful shops, bars and restaurants within easy walking distance.
The parc is ideally situated, being less than a kilometre to the centre of Carvoeiro and just 800 meters to the town beach, a beautiful sandy bay that spreads out in front of the main square. Walkers will be thrilled with the views to be had from the cliffs on either side and – for the more adventurous – jet-skis, diving, pedaloes and boat trips are available at Carvoeiro and Benagil Beach to admire the stunning coastline and caves.
For a taste of local culture, the popular Flea market in nearby Lagoa is also a must-see. Held on the 4th Sunday of each month at the Fatacil fair, visitors will find a treasure trove of local crafts and gifts.
A seven night break at Eurocamp's Algar Seco apartment resort, arriving 23rd October 2010, costs just £721 per family for
bungalow accommodation
.
Each bungalow apartment comes complete with its own living room and dining area; two bedrooms, (one ensuite); 2 bathrooms; safe; TV; and kitchen, hob, electric oven and fridge. An additional child's bed can also be added for convenience.
Ferry crossings, fly drive packages, rail travel and overnight stops – at hotels or parcs en route - can also be arranged through Eurocamp at a supplement.
For further information on Eurocamp, please call 0844 406 0552 or visit
www.eurocamp.co.uk
.