ACOM Offers $2,000 Trade-In Credit on IBM i Forms, Payment Solutions in 4th Quarter Promotion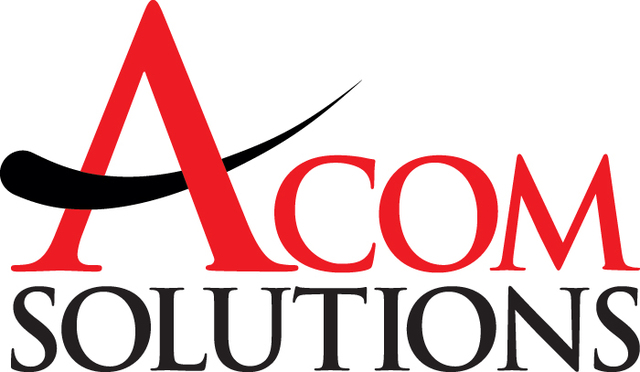 Atlanta, Georgia, October 12, 2010 – Companies in the IBM i (System i / iSeries) community that depend on aging forms and
payment software solutions
may face compliance issues when implementing the latest hardware platforms and operating system because legacy systems are no longer supported; in response, ACOM Solutions, Inc. is offering $2,000.00 competitive replacement credits on purchases of its payment and electronic document solutions, EZPayManager/400 and EZeDocs/400, Senior Vice President James R. Scott announced today. The promotion extends through the end of the fourth quarter, 2010.
"Certain
IBM i forms
and payment solutions that have been on the market for years are no longer being enhanced or supported," Scott said. "They may have been perfectly satisfactory in the past, but are now reaching the point of obsolescence. We hope that in seeking the required replacements, IBM i users will seriously consider ACOM's EZPayManager/400 and EZeDocs/400 solutions, which have been continuously enhanced for some 20 years and to which we have an absolute long-term commitment for providing ongoing upgrade and support."
Hardware systems are getting less expensive, Scott noted, and while operating systems continue to offer more speed, performance and flexibility, they often create problems of compatibility with software programs that lag in performance and compatibility.
"Older software solutions may work fine in their current environment, but their users need to keep pace with emerging technology or be left behind," he said. "ACOM has a broad footprint in the IBM i universe and has pledged always to remain compliant with its evolving hardware and operating environment. We urge IBM i users to take advantage of this generous promotion to keep their vital payment and forms operations compliant with their upgrades or alternatively, to act now to assure that when they do upgrade their platforms, they'll experience no roadblocks in making the transition."
About ACOM Solutions, Inc.
For over 27 years, ACOM has been automating document and payment processes for more than 4,000 organizations, across all industries. Developing solutions that are best suited for accounting/financial departments of mid-size organizations, ACOM's solutions integrate with any financial/ERP system to extend their capabilities to dramatically improve an organization's efficiency by automating their previously manual, paper-based processes, and significantly decrease an organization's costs. For more information, call 800-699-5758, email
info400@acom.com
, or visit
http://www.acom.com
For more information about partner opportunities, call 800-603-6768 ext. 108, email
partnerinfo@acom.com
, or visit
http://www.acom.com/channels
Email ACOM Solutions, Inc.