Dr. Robert Mondavi, Cosmetic Dentist in Torrance, Offers Free Exam And 30% Off for Invisalign Aligners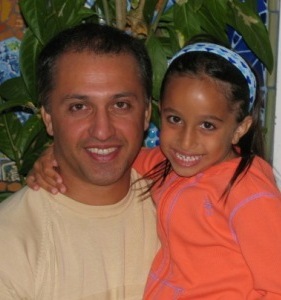 Dr. Robert Mondavi,
cosmetic dentist in Torrance
, is offering 30% off on Invisalign aligners, which is the equivalent of an $1800 discount, for a limited time at Blue Sky Family Dental. This special promotional offer also includes a free Invisalign examination and free bleaching of the teeth, and will enable anyone with alignment problems to get straight teeth at a great price.
Dr. Mondavi has a dental practice in Torrance that can competently treat all of his patients' dental needs, from basic care to cosmetic procedures and orthodontic treatments.
Invisalign aligners are the best way for teenagers and adults to get alignment correction for their teeth. Because they are clear, the aligners do not cause embarrassment for individuals who want alignment correction without the need for wearing a noticeable dental appliance. Invisalign aligners are virtually invisible, yet do an effective job of straightening the teeth.
The procedure consists of a series of aligners that are specially made for the patient to gradually correct his or her alignment problem. Dr. Mondavi,
Torrance dentist
, will change aligners every two weeks. Each change will consist of another step in alignment correction.
The aligners are comfortable to wear and can be removed when the patient wants to eat and brush his or her teeth. The main advantage of Invisalign aligners is the fact that they are clear. Since they do not show on the teeth, the patient can have complete confidence while wearing the aligners that no one will know braces are being worn. Invisalign aligners are the perfect way to correct alignment issues while eliminating the necessity of wearing a noticeable appliance on the teeth.
Dr. Mondavi,
dentist in Torrance
, has had great success with Invisalign aligners. His special offer of 30% off plus a free examination and bleaching will ensure that anyone who takes advantage of this promotion will have straight, white teeth and an attractive smile.
For any adult or teen with alignment issues and the need for correction, Dr. Mondavi,
Torrance cosmetic dentist
, can use the Invisalign method to straighten the teeth and create a beautiful smile.
If you are interested in taking advantage of this special offer, or to get more information on it, just call (310) 363-7126 or visit
www.besttorrancedentist.com
. You can also stop by at Blue Sly Family Dental located at 17311 Yukon Ave. in Torrance, CA 90504.
Dentist Web Marketing
by California SEO Company