Cosmetic Dentist to the Stars, Dr. Kevin Sands, Beverly Hills Dentist, launches New Website for Smile Restorations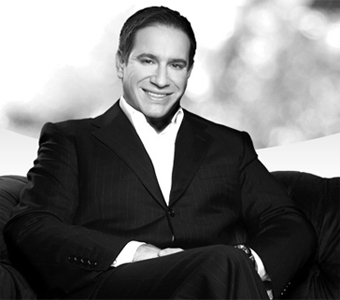 Dr. Kevin B. Sands, D.D.S, has launched a new website showcasing his cosmetic dentistry practice located in Beverly Hills, CA. Dr. Sands is known as the 'Dentist to the Stars' representing a long A list of celebrities that have received their smile adjustments courtesy of Dr. Sands. As a popular
Beverly Hills dentist
, Dr. Sands has appeared on Dr. 90210 and the TLC Network transforming the teeth of patients eager to change their god-given bicuspids into brighter and whiter smiles.
Technological advancements in modern dentistry have expanded the popularity of cosmetic dentistry. In the past, tooth whitening was extremely expensive and the results were less than stellar. As a
cosmetic dentist in Beverly Hills
, Dr. Sands uses the latest enhancements in whitening technology to produce whiter smiles that exceed the average toothpaste advertisement.
Cosmetic dentistry includes more than tooth whitening procedures. Dental patients can receive a complete smile makeover with the use of porcelain veneers that are bonded to existing teeth. Heavily discolored, broken or chipped teeth can be restored and reshaped to reveal a new and updated smile to the world. The thin porcelain veneers are stain resistant and will not decay leading to a long-term future with brighter and whiter smile.
Lost or missing teeth can be transformed into a great smile by using dental implants. Displaying a mouthful of perfectly straight teeth gives you a boost of confidence and transforms your attitude. Smile transformation by a
Beverly Hills cosmetic dentist
assures that you receive the most professional care for your updated smile. Dental implants provide a lasting and dazzling smile that is ready for the lights of Hollywood.
The popularity of cosmetic dentistry is hotter than ever. People from all walks of life and income levels are lining up to receive an updated version of their current smiles. People that have received cosmetic dental procedures agree that a new smile can transform your life and give you the confidence and smile of a celebrity.
About Dr. Kevin B. Sands, D.D.S.
Dr. Sands is a member of the American Dental Association, California State Dental Association, and The American Academy of Cosmetic Dentistry. Dr. Sands is responsible for many of the most beautiful smiles in Hollywood and Beverly Hills. While utilizing the top procedures and latest dental advancements, Dr. Sands continues to be the respected 'Dentist to the Stars'.
Please check out his website at
http://www.BestBeverlyHillsDentist.com
or call 310-273-0111 to get more information or to schedule an appointment.
Press Release by
dental web marketing
company
Email Beverly Hills Cosmetic Dentistry