ECSI Strengthens Executive Management Team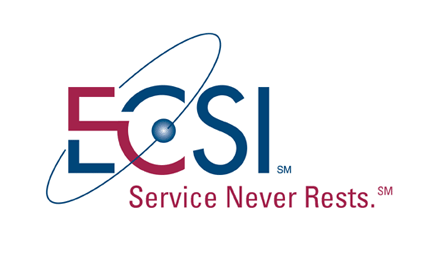 ECSI, a leading service provider in the education and electronic payment processing industry announced the appointment of Dan Frazier as Chief Operating Officer and Nick Battaglia as Chief Financial Officer.
"The addition of Dan and Nick to ECSI's executive management team reflects the company's recent growth and future potential," said John Lynch, President and CEO of ECSI. "This investment in leadership, positions us to capitalize on the increasing demand for our unique array of higher education products and services and our emerging market products in the electronic payment processing space."
Mr. Frazier will be responsible for the strategic and operational leadership of ECSI's business operations, product development, technology, and client services teams. Mr. Frazier brings over 16 years of business operations and technology development experience within financial, technology and service industries to ECSI. Most recently, Mr. Frazier served as Senior Vice President of Strategy & Execution for ServiceLink, Fidelity National Financial (NYSE:FNF), National Lender Platform where he led, created and developed teams across the Technology, Finance, HR and Operations departments over the past seven years of their significant growth. Earlier, Mr. Frazier held leadership positions at PNC Bank, Bank of New York Mellon and Idea Integration where he gained extensive experience in operations management, product development, and technology development.
"Dan is a strategic and accomplished business professional who brings with him a wealth of experience including a solid customer focused background that easily translates to our organization," said John Lynch, President and Chief Executive Officer. "I look forward to partnering with Dan and having him join our outstanding leadership team and believe his fresh approach will build upon the great progress we've made towards delivering a more consistent customer experience and stronger business results."
Mr. Battaglia will be responsible for all of the financial and treasury areas of ECSI's business and will manage the banking, insurance, audit/tax and legal relationships. Mr. Battaglia brings over 22 years of experience to ECSI of which the past 11 years he served in CFO roles for financial services and manufacturing companies. Mr. Battaglia has significant experience in assisting growth related businesses in areas such as access to capital and building/strengthening of infrastructure and control systems to manage growth. As CFO, Mr. Battaglia has served in leadership roles within these entities acting as the business advisor to the management team and Board of Directors on all financial matters.
"Nick brings solid experience in helping growth companies establish and maintain efficient control infrastructures," said John Lynch. "Similar to Dan, Nick will bring a fresh look to our current infrastructure and ensure we are positioned well for continued growth. In addition, Nick's experience will allow ECSI to access capital for our growth investments."
About ECSI
ECSI was founded in 1972 and since that time has established itself as a leading service provider for the education industry. The Company specializes in developing products and services that assist in streamlining the business operations of its clients and enhancing the experience for the students and parents.
ECSI currently serves over 1,300 K-12 schools, colleges, and universities throughout the country, offering a wide variety of fully customized, intuitive, and cost-effective solutions that help our clients with Federal and Private Student Loan Billing & Payment Processing, Receivables Management, Default Prevention, Electronic Billing & Payment Processing, Tuition Payment Plans, & Federal Tax Reporting.
With ECSI's unparalleled customer service, tenured industry experience and innovative product and technology offerings, we continue to help our clients lower operating costs and maximize the education experience of the students and parents.
Email Educational Computer Systems, Inc