Huggies Australia Launches Baby Room Decorator Tool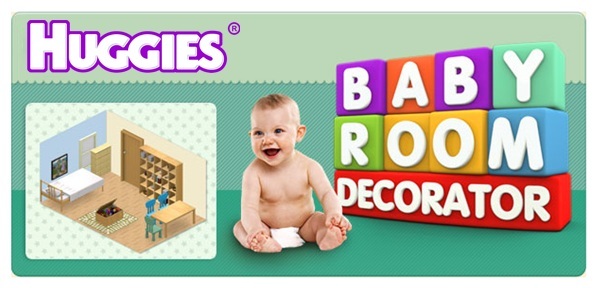 Huggies.com.au, one of Australia's leading baby care websites has released a new tool that allows soon-to-be parents an interactive way to plan the design of their new
baby's nursery
. The baby room decorator tool is easy to use, featuring a drag and drop work mode for items such as floors, wallpaper, furniture and more.
"Preparing for a newborn baby is often a daunting task for new parents-to-be, and organizing a baby nursery is no exception. Allowing mums to set out everything they need before they go and buy it helps plan the space the way it will work best, we even included colours and flooring so you get a great feel for how things will look" said Lia Liaros, the Digital Strategy and Community Manager for Huggies in Australia.
Parents can begin designing a room from scratch, including setting floor dimensions in metres, choosing from over 40 furniture items and 15 wallpaper designs. Some of these 'drag and drop' items include:
- Beds
- Seating
- Storage
- Tables
- Accessories
- Windows
- Doors
- Wallpapers
- Flooring
The baby room decorator tool is free to use for anyone, although users must have Flash Player 10 installed on their computer to run it. To try it out visit the
Huggies Baby Room Decorator Tool
.
The Huggies website has long been known as one of the leading online resources for new mums and mums to be, with information, tips and advice on
conception
,
pregnancy
, child birth, baby care and parenting. Huggies also has one of the largest and most established
forums
, where mums can share experiences and advice with one another, and has more recently launched the
Huggies blogs
.
About Kimberly Clark
Kimberly Clark is an innovative health and hygiene products company that most Australians come into contact with everyday. Major brands Kleenex®, Wondersoft®, Viva®, Thick & Thirsty®, Huggies®, Snugglers®, Poise®, Depend®, Kotex® and [U] by Kotex®.
Kimberly-Clark Australia employs over 1,650 people and has annual sales revenue of approximately $1 billion.