Do Your Children Know How To Play?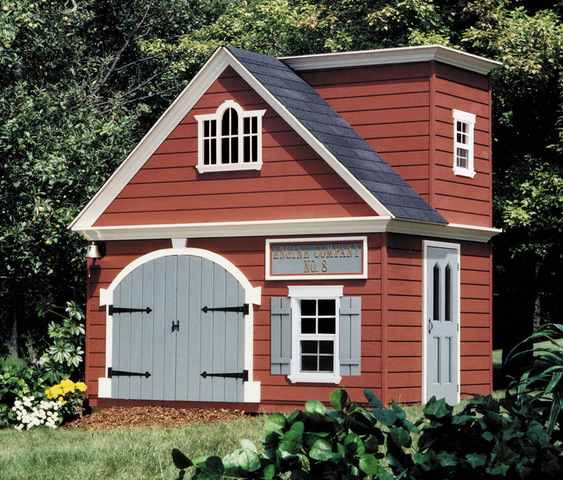 FINLEYVILLE, PA (November 4, 2010) - Strange question, isn't it? But, in a world overflowing with computer and video games, DVDs, and other electronic gadgets, the question needs to be asked: do your children know how to play?
Ask yourself these questions:
1.When your children play, is it passively or are they actively involved?
2.Are they being spontaneous or are the activities planned or programmed for them?
3.Is the element of make-believe a foundation of their playtime?
True play is not passive or uncreative. In fact, the most important ingredient to any play can be summarized in just one word: imagination.
At Lilliput Play Homes, we specialize in helping young minds develop their creativity and imagination through good old-fashioned play. Remember growing up and playing store or school? Can you imagine how much more fun it would have been to have your very own Market or Schoolhouse right in the backyard?
By using their imagination to play shopkeeper or school teacher, children develop social skills and sound emotional health. They figure out how to share, cooperate, and negotiate with each other. They are forced to interact, share ideas, and take turns.
Lilliput Play Homes features a wide variety of
backyard playhouses
: from the activity-filled Firehouse to the secret room of the Sassafras Castle. These durable, upscale playhouses are ideal for any backyard and any climate. Looking for something more frilly, more girly? There's the Princess Cottage or the perennial favorite Cotton Candy Manor, but the Grand Victorian is guaranteed to take your breath away. Just imagine the fantastic tea parties you could have inside these
playhouses
!
Want to keep up on the latest trends in children's indoor and outdoor playhouses? Sign up to receive
Lilliput's monthly e-newsletter
, filled with photos of recent installations and discounts on playhouses and playhouse accessories.
About Lilliput Play Homes
Lilliput Play Homes is the premier designer of distinctive playhouses for children. With almost 20 years of experience building children's playhouses, Lilliput Play Homes is the respected authority on playhouse design and construction. The company proudly crafts high quality outdoor playhouses of lasting value to provide a lifetime of cherished memories for you and your children.
Email Lilliput Play Homes