Laura Rubinstein, Social Media Expert, Coach and Trainer to Speak at the Cruise Planners/American Express Annual Convention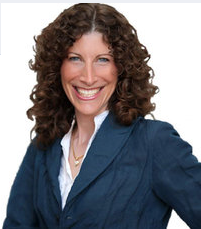 Coach Laura Rubinstein, certified social media expert strategist and trainer has been selected to present two sessions on social marketing and optimization at the annual Cruise Planners/American Express Convention on Nov 11, 2010 in Fort Lauderdale, FL.
The two sessions are designed to help participants through the setup and strategy of using social media for online visibility and business growth:
Session 1- Social Media Basics - Set up, Optimize and Grow (Friday, November 11 at 1:00 pm -2:00 pm) Coach Laura will review the key elements of setting social media accounts up right. Participants will learn how to optimize the Facebook profile, Facebook fan page as well Twitter and LinkedIn accounts. Discover ways to expand online visibility by using simple techniques for growing fans, followers and connections.
Session 2 -Social Media Marketing - Engagement Strategies for High Visibility (Friday, November 11 at 2:15 pm – 3:15 pm) Coach Laura will show participants how to: Integrate their social media presence with their web presence, how to save time while staying visible, create and implement a content planning schedule, elevate your brand with a high quality presence and implement easy engagement tactics that will create a buzz and provide more business opportunities.
"I am thrilled to be a part of this exciting event," says Rubinstein," I am looking forward to training the conference attendees on how to maximize their online visibility, in just a few minutes a day."
To get more information on Coach Laura's upcoming training programs visit
http://TransformYourSocialNetWorth.com
About Coach Laura Rubinstein, CHt
Coach Laura is Certified Social Media Marketing Strategist, Master Leadership Coach, Hypnotherapist and founder of
www.TransformToday.com.
She helps passionate business owners create a brand, buzz and profitable relationships. Laura offers service-oriented professionals, authors and speakers the tools to leverage their time, strategies to make deeper connections and training to turn their passions into profits.
Laura has mastered the art of relationship building and coached more than 1,000 business owners in relationship based marketing strategies. Using her hypnotherapy background, Laura brings a keen awareness of habits and motivators that cause action and results.
With her 20+ years of marketing consulting experience and focus on relationship building, Laura's creative, innovative, and elegant strategies make her a highly sought after trainer, strategist, and speaker on social media marketing. Coach Laura regularly hosts the popular Transform Your Social Net Worth webinar series
www.TransformYourSocialNetWorth.com
for busy entrepreneurs.
Connect with Laura on Facebook
http://facebook.com/CoachLauraR
or on Twitter
http://twitter.com/coachlaura
Contact Information
Kathryn Rose
KMH, LLC
2036440219
Contact Us