Saint Joseph's Creates Largest Heart and Vascular Institute in Georgia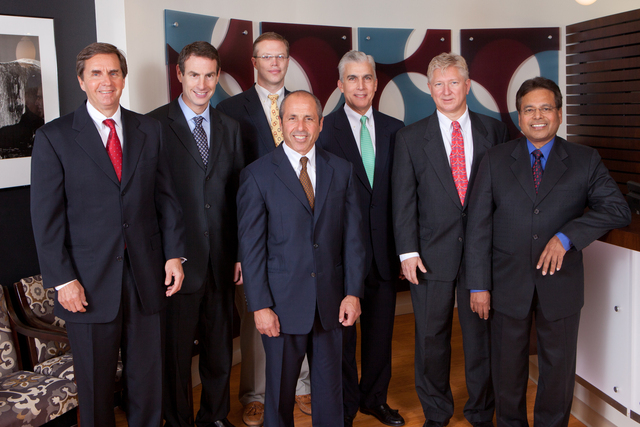 Atlanta, GA (November 12, 2010)- Saint Joseph's Heart and Vascular Institute is proud to announce Peachtree Cardiovascular & Thoracic Surgeons (PCV) has joined Saint Joseph's Medical Group to create the largest and most comprehensive cardiovascular institute in Georgia. Like Saint Joseph's, PCV shares a longstanding history in Atlanta and a commitment to practicing high quality, innovative cardiac medicine in the community. PCV is one of the largest cardiothoracic surgical practices in the Southeastern United States with cumulative experience of more than 100,000 cardiac operations.
With the addition of PCV, Saint Joseph's expands its expertise of more than 100 cardiovascular physicians, broadening its specialties to include: robotically assisted adult intracardiac, revascularization, and thoracic procedures, heart valve repair, artificial mechanical heart implantation, and congenital heart surgery. "We offer the full spectrum of cardiothoracic surgery from transplant and artificial hearts to endoscopic cardiac robotic surgery using the daVinci Surgical System," says Douglas Murphy, MD, PCV Cardiothoracic Surgeon and Chief of Cardiothoracic Surgery at Saint Joseph's Hospital. "We have the largest daVinci experience in the world, as well as the world's leading program to train other cardiothoracic surgeons pursuing robotic surgery."
The addition of PCV maintains Saint Joseph's as the premier cardiac resource in the Southeast, according to Spencer B. King, III, MD, world-renowned interventional cardiologist. "Since I arrived at Saint Joseph's in 2008, our goal has been the creation of such a comprehensive cardiovascular institute," says Dr. King. "Our cardiovascular expertise covers every patient need, from our Translational Research Institute to heart transplant, with care from some of the world's most experienced physicians and surgeons; no other health system in Georgia currently provides heart patients what Saint Joseph's can."
The physicians joining Saint Joseph's from Peachtree Cardiovascular include Douglas A. Murphy, MD ; David A. Langford, MD; Steven K. Macheers, MD; Averel B. Snyder, MD; Jeffrey S. Miller, MD; Sudhir P. Srivastava, MD; T. Sloane Guy, MD.
Editor's Note: Founded by the Sisters of Mercy in 1880, Saint Joseph's Hospital of Atlanta is now a 410-bed, acute-care hospital recognized as one of the leading specialty-referral hospitals in the Southeast. Saint Joseph's is the region's premier provider of cardiac, vascular oncology and orthopaedic services and home to the most comprehensive minimally invasive robotic surgery program in the world. Saint Joseph's is one of the 50 top hospitals and one of the few hospitals in the world to receive Magnet Recognition for Nursing Excellence. Saint Joseph's medical staff is comprised of over 750 physicians. Saint Joseph's Health System is based in Atlanta and has several subsidiaries including indigent care services, employed physician group, a 25-bed critical access hospital in Greensboro, GA, and research facilities. Sponsored by the Sisters of Mercy, Saint Joseph's is a member of Catholic Health East. For more information, please visit
www.saintjosephsatlanta.org
.
Email Saint Joseph's Hospital Atlanta