Chalet 1802 Launch Their New Luxury Chalet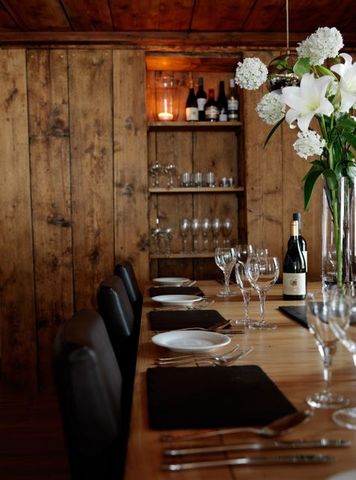 Ski operator Chalet 1802 is launching their flagship
luxury chalet
, Chalet Sous Les Bois, this winter. Chalet Sous Les Bois is located in
Chamonix
in the French Alps. The chalet crowns the Chalet 1802 portfolio, and is not only impressively chic but also has impeccable eco credentials.
Chalet Sous Les Bois fuses the best of traditional alpine architecture with contemporary cool offering the best of comfort, cuisine, luxury and service. Renovated and designed by Chalet 1802 owners and husband and wife team, Charlotte and Matthew, the three story chalet has five spacious bedrooms and luxurious ensuite bathrooms - one with a Philip Starck overflow bath. A pool table, bar, 100 square meter living room with floor to ceiling windows and an outdoor hot tub complete the chalet.
"We wanted to create a chalet that was luxurious but also true to its roots. We used as many of the original features as we could, but also melded this to a to a more modern way of living introducing as much space and light as possible, whilst maintaining a welcoming alpine feel. We also wanted to build the chalet in an environmentally responsible way, so we installed a geothermal system which supplies all the heating and hot water for the entire chalet. "
However, there is more to a Chalet 1802 ski holiday than simply luxury accommodation. An important part of the holiday experience is the professional and friendly service. Cuisine plays an integral role with expert chefs serving gourmet food on six days a week with carefully selected wines to match.
Chalet Sous Les Bois
opens on the 19th December and there is a special offer for Christmas week at £9,950 reduced from £15,000, with New Year's week reduced to £12,500 down from £17,500. Check out their website now for a luxurious skiing experience.