On-Line Strategies' Payment Switch Products Get VERAFIED by Veracode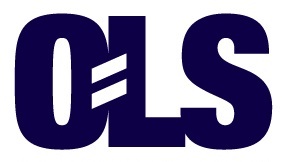 Dallas, Texas-based On-Line Strategies [OLS] today announces that its payment switching products have earned the coveted VERAFIED security marks for application security from Veracode, Inc., provider of the world's leading cloud-based application risk management services platform. Customers are assured of unsurpassed performance, minimal risk and compliance with the latest security and regulatory requirements. In addition, OLS' partnership with Veracode further cements its ongoing commitment to Payment Application Data Security Standards [PA-DSS] compliance.
"Our team has been around this industry a long time – long enough to have experienced the many changes and paradigm shifts that have prevailed in the payments space," mentioned Terry Richards, OLS' founder and CEO. "When our existing and future customers asked us to build open architecture switch products to replace their costly and service-prone legacy systems, we opted to do it right the first time, with quality standards no one else was willing to fund. We've been enjoying the fruits of our labor with OLS.Switch and OLS.Host ever since and are very proud to have earned Veracode's highly respected VERAFIED mark."
VERAFIED marks are achieved through an independent assessment performed with SecurityReview®, Veracode's patented cloud-based automated security verification service, and complemented by manual penetration testing by Veracode or its partners to identify flaws in business logic and design. Following the remediation of any vulnerabilities of severity medium or higher, as defined by FIRST's CVSS vulnerability scoring system, the application is then resubmitted to Veracode for complete security regression testing and verification.
"Taking the initiative to obtain independent verification of its applications shows that On-Line Strategies is committed to developing secure, quality software," remarked Matt Moynahan, CEO of Veracode. "By earning the VERAFIED mark, OLS has reinforced the security and reliability of its innovative alternative to traditional transaction processing solutions."
About On-Line Strategies
Since 1996, On-Line Strategies has been serving the financial services, retail and healthcare industries with mission-critical payment and adjudication systems, strategic and technical business process consultation and production support services. Many of North America's most demanding online and web-based processing environments depend on OLS for open architecture solutions and legacy application alternatives that offer proven performance, flexibility and the lowest cost of ownership. Any organization offering non-cash payment alternatives to its customers may benefit from OLS' capabilities: from banks and financial services providers to chain retailers; from pharmacy chains to gas stations and convenience stores; from check acceptance and guarantee servicers to payroll providers; and more.
www.olsdallas.com
About Veracode
Veracode is the world's leader in cloud-based application risk management. With patented binary code analysis, dynamic Web assessments and developer e-learning, Veracode SecurityReview® is the most accurate and cost-effective way to independently verify application security in both internally developed applications and third-party software without requiring source code or expensive tools. Veracode provides the most simple, complete way to implement security best practices, reduce operational cost and comply with internal security policies or external standards such as OWASP Top 10, CWE/SANS Top 25 and PCI. Veracode works with global organizations across multiple vertical industries including Barclays PLC, California Public Employees' Retirement System (CalPERS), Computershare and the Federal Aviation Administration (FAA). For more information, visit
www.veracode.com
, follow on Twitter @Veracode or read the ZeroDay Labs™ blog.
Email On-Line Strategies, Inc.