Vacations By Rail Announces Top Rail Vacations of 2010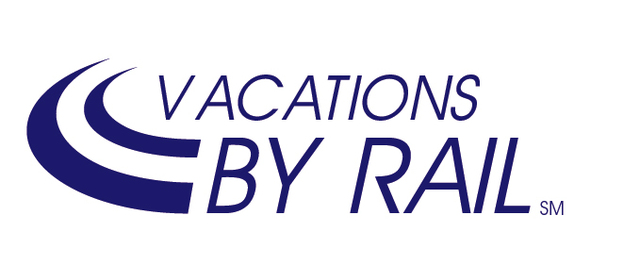 Chicago, Illinois — Chicago-based tour operator and rail travel specialist Vacations By Rail has announced the top train vacations of 2010. As in past years, National Parks,
the Canadian Rockies
, the United States' storied Western frontier, and fall foliage locations top the list of destinations for the year's most popular vacations.
Fourteen of the 15 highlighted rail tours take travelers to scenic destinations throughout North America and include iconic trains such as Amtrak's
California Zephyr
and VIA Rail's Canadian as well as tourist trains like the Durango & Silverton Railroad and Essex Steam Train. The top rail vacation through Europe incorporates travel aboard the sleek high-speed Eurostar and Thalys trains as they connect the popular cities of London, Paris, and Brussels.
The complete list of Top Rail Vacations of 2010 includes:
1. America's Beautiful West*
2. Yellowstone & Glacier Adventure*
3. Yellowstone, Grand Teton & Mt. Rushmore*
4. California Zephyr Experience
5. Trans Canada By Rail
6. Trans Canada By Rail with Jasper
7. Canyonlands by Rail*
8. Empire Builder with Glacier Park
9. Coast Starlight with Alaska Cruise*
10. Canadian Rockies Highlights
11. New England Rails and Sails
12. Rails to the Rim Adventure
13. Trains Across Colorado
14. North to Alaska
15. Europe by Train
*New in 2010
The Top Rail Vacations
of the year compilation is determined by annual product sales. All vacations include travel along historic rail routes aboard legendary trains, comfortable accommodations, comprehensive sightseeing, and ample time at leisure.
Full itineraries for the Top Rail Vacations of 2010 can be found at
www.vacationsbyrail.com
along with a collection of more than 100 train vacations to popular destinations throughout the U.S., Canada, Europe, and beyond. To book a 2011 departure on these top rail vacations or any train tour, call 1-877-929-7245 to speak with a rail specialist.
About Vacations by Rail:
Vacations By Rail is the leading seller of rail travel and tours in North America and the trusted authority on rail vacations. Travelers can choose from the largest selection of independent rail vacations, escorted rail tours, and luxury rail journeys around the world. Vacations By Rail also provides virtually every European rail pass and ticket to meet customers European travel needs. For more information on Vacations By Rail and the company's products, visit
www.vacationsbyrail.com
or call 1-877-929-7245.