Maven Wave Partners Appoints Chuck Mackie Vice President, Business Development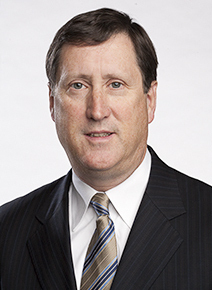 Chicago, IL (December 7, 2010) – Chuck Mackie has joined
Maven Wave Partners
, a rapidly growing consultancy that offers business and technology expertise to growth-oriented companies seeking to plan and execute critical change programs, as Vice President of Business Development. Maven Wave Partners, founded in 2008, has completed engagements for over 100 clients involved in change programs and generated over $1 billion in improved results in a broad range of industries.
Mackie, who has over 30 years experience in the financial markets and trading industry, will work with Maven Wave's clients to address key change drivers that impact their ability to succeed in global markets. Based in the company's Chicago headquarters, he will be responsible for building relationships and delivering value-based solutions to key players in the financial markets.
"We're very pleased to introduce Chuck to our growing client base in the financial services industry," said Brian Farrar, Partner and Founder of Maven Wave. "Chuck's long track record of working with senior executives at top global banks and exchanges makes him the ideal addition to our team. In particular, his experience within large, complex business environments will greatly benefit our global clients."
Prior to joining Maven Wave, Mackie spent more than six years at IntercontinentalExchange (NYSE: ICE) where he spearheaded the creation of OTC Clearing markets as well as developed major client initiatives, technology enhancements, and cross-exchange integration. Mackie also served in a market development and sales roles at The Chicago Mercantile Exchange, ParisMarkets (now NYSE Euronext) and Trading Technologies, a major trading software firm. His other experience includes sales and support roles at major clearing firms and two years of foreign exchange (FX) options trading experience at First Chicago (now JP Morgan Chase).
Mackie earned a B.A. from Coe College, Cedar Rapids, Iowa, and an M.B.A. from Northwestern University in Evanston, Illinois.
About Maven Wave Partners
Maven Wave provides a fusion of business and technology expertise to growth companies involved in defining, planning and executing change programs. We deliver services that tie revenue, cost, and shareholder value objectives to change programs that require complex problem solving and achieve clearly defined revenue and cost goals, with realistic plans that produce results. For more information, see
www.mavenwave.com
.
Email Maven Wave Partners