ACOM Health Chiropractic Software Now on "Recommended List" of Multi-Disciplinary Academy of Affiliated Medical Arts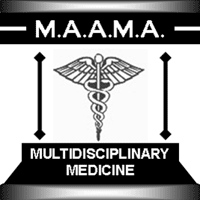 Las Vegas, Nevada and Atlanta, Georgia, December 6, 2010 – The Multi-Disciplinary Academy of Affiliated Medical Arts (M.A.A.M.A.) and ACOM Health have entered into an agreement under which M.A.A.M.A. will recommend ACOM Health's RAPID
Chiropractic Software
to its members and promote sales of the software through its website, it was announced by M.A.A.M.A. Executive Director Dr. R.L. Ramsdell, PhD. and ACOM Health Vice President of Sales Sam Mikhail.
ACOM Health will provide M.A.A.M.A. with online co-marketing materials, as well as host a one-hour webinar demonstration of the software for M.A.A.M.A. members. The Academy will also publish a link to the ACOM Health website to facilitate member inquiries.
"Most physicians are searching for new income sources and ways to make their practices more attractive to patients by adding new "options" to their existing services, while others turn to the "one stop, total care" approach in which patients can receive the combined benefits of several medical disciplines such as the skills of a medical doctor, those of a Chiropractic physician and those of a physical therapist," Dr. Ramsdell said.
"ACOM Health's software represents an excellent platform for such organizations wishing to streamline their clinical, diagnostic and treatment notes and reports and integrate them with office operations such as scheduling, billing and collection."
According to Mikhail, The Academy is among the leaders in supporting the trend towards multi-disciplinary practices that employ the talents and training of various healthcare specialties and even professionals in the psychological components of pain.
"Knowing exactly how to code, report and bill procedures in such environments is critical to effective multi-disciplinary clinic management," he said. "ACOM Health's RAPID Chiropractic software is a highly effective solution for use in such clinics and we are delighted to be working with Dr. Ramsdell and M.A.A.M.A. to bring its benefits to their attention."
About M.A.A.M.A.
M.A.A.M.A. represents an active membership of professionals dedicated to the advancement of integrated healthcare and unites professionals in all areas of medicine with those of law, healthcare compliance, science and technology in an academy to address the complex problems facing today's healthcare industry. Executive Director Dr. R.L. "Ron" Ramsdell, PhD is a Fellow of the American College of Forensic Examiners Institute, Fellow of the M.A.A.M.A., Board Certified Diplomate of the American Board of Forensic Examiners, a Certified Forensic Consultant, non-attorney member of the American Health Lawyers Association and long time member of the American Academy of Pain Management. For more information, contact M.A.A.M.A. 2491 Sirius Star Street Henderson, NV 89044; email
DrR@maama.org
; call 702-838-0054 or visit
http://www.maama.org
About ACOM Health Division
ACOM Health serves chiropractors with software and services that enhance efficiency, cut costs, and increase practice revenue. ACOM Health's RAPID Chiropractic Software Suite consists of Clinical Documentation and Notes; and
Chiropractic Practice Management
for billing, scheduling, patient management and detailed reporting. For more information, call 866-286-5315 ext. 216, email
acomhealth@acom.com
, or visit
http://www.acomhealth.com