Holistic Health Practitioners Recommend Intact Oral to Improve Overall Wellness during Kickoff Show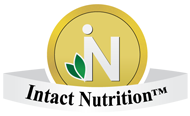 December 9, 2010 – Holistic health practitioners and hosts of the "Manifesting Wellness Show", Bente Hansen, Bear Walker and Jim Guerci, recommended Intact Nutrition's
Intact Oral
during the kickoff episode, December 1, 2010.
The Manifesting Wellness Show focuses on wellness by exploring different natural and
holistic health
options. The goal of the show is to educate the listener in order to allow for more informed decisions in regards to their holistic health. The kickoff show, on December 1, 2010, concentrated on each of the hosts in order to allow the audience to get to know them and ended with a discussion on the benefits of Intact Oral.
"It's one thing that you would absolutely want to have in your healing arsenal," said
Bear Walker
, a Native American Teacher and Earth Medicine Practitioner, in regards to Intact Oral.
The show's hosts each have extensive experience in holistic wellness practices. Australian, Bente Hansen, is an Intuitive and Wellness Consultant who has inspired and empowered clients internationally in their journey to wellness and inner harmony.
Jim Guerci is a corporate and personal coach trained in setting goals and refocusing during life's challenges. A graduate from Pace University in New York, Guerci has over 18 years of experience working with individuals to help them better themselves both mentally and physically. Both advocate Intact Nutrition products to supplement your health and wellness regimen.
Intact Nutrition
products are fortified with Nutri-Mastic. Nutri-Mastic is a patent-pending formula that is perfectly balanced with verified ionic minerals and mastic gum. Nutri-Mastic delivers anti-oxidant and anti-inflammatory properties while supporting digestive function, the immune system, vital organ health, healthy bloody cells, and overall heart function.
To hear more about Intact Nutrition products, Walker, Guerci, and Hansen, tune into Manifesting Wellness broadcasts once a week on Wednesdays from 4p.m. to 5p.m.
http://manifestingwellnessshow.com/