OCEAN'S REACH RESORT ANNOUNCES GREAT DEALS ON SANIBEL CONDOS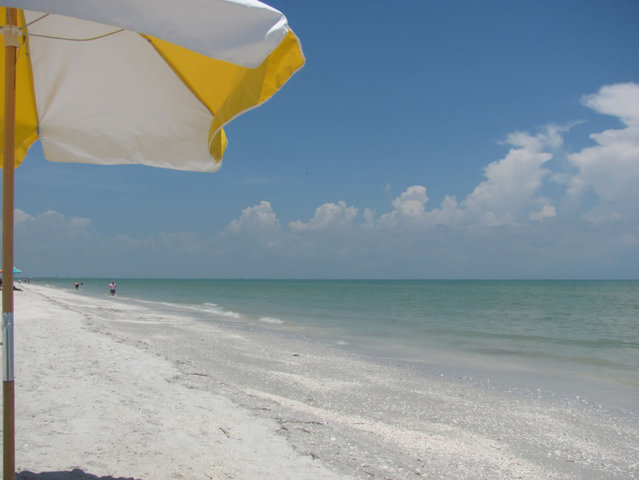 Sanibel Island, Florida 12/21/2010 - For the month of January, Ocean's Reach Condominiums Resort offers special deals on
Sanibel Condos
. Reserve up to three weeks ahead of time for 10 to 30 percent savings on your 7-day stay. This special deal only applies to new reservations. All reservations must be for at least 7 consecutive days in a single condo to be eligible for the discounts. Prices include parking, linen costs, and various amenities and supplies. Tax is not included.
To receive a 30% discount, reservations must be made 7 days in advance. 14 day advance reservations receive a 20% discount, while 21 day advance reservations receive 10% off the regular price. Reservations are likely to be snapped up quickly at these special rates, so call today to take advantage of these special rates.
This offer is based on current availability. Offer is subject to change.
Ocean's Reach Resort will also take reservations for less than seven days, and reservations without advance notice. These reservations, however, are not subject to the above discounts and will be based on current availability. Our Arrival Anytime plan gives you additional flexibility regarding your check in and arrival, making your condo stay that much more convenient.
Located on the gulf-front side of Sanibel Island, Ocean's Reach Condominiums offers a one-of-a-kind vacation experience. Condos are professionally designed and decorated, with no two alike. All provide easy beach access and Gulf views. There are sixty-four condos available at Sanibel Condos, with twenty-one of these being cozy, one bedroom condominiums perfect for a honeymoon or anniversary getaway.
All condos also include kitchen, living room, dining area, bathroom and even a full size washer and dryer set for laundry. We also provide amenities such as towels, linens, laundry detergent, toiletry items and even beach chairs so you can enjoy the Sanibel Island beach experience. Sanibel Condos make a perfect home away from home for vacationers of all kinds.
Visit Ocean's Reach for a once in a lifetime experience. Enjoy the Gulf-side beaches, beautifully maintained grounds and the peaceful ambience that comes with our carefully chosen location away from the beaten track. Ocean's Reach Resort on Sanibel Island is guaranteed to give you a vacation like no other.