MountainStats.com Introduces Unique Social Media & Travel Booking Website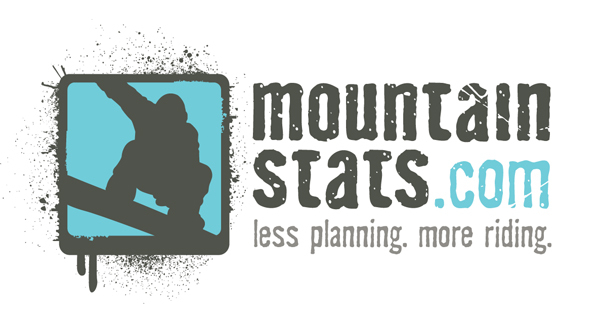 (Dillon, CO) – December 22, 2010- MountainStats.com releases the first snow sports social-media and travel booking website, integrated with an interactive ski resort database and travel-tool. Shortly after the opening of most major ski resorts for the 2010/2011 season, MountainStats.com launches a live open-beta format of the site, granting users early access to website tools and resources.
MountainStats.com is challenging existing ideas about the possible applications of social-media, and demonstrates how relevant e-commerce product offerings can enhance and improve users' real life experiences. MountainStats.com (
http://www.mountainstats.com
) connects users with hundreds of ski resorts, people that share their passion for snow sports, and ways to share their experiences through high quality digital media. Users can find ski resorts, check weather, estimate travel time, and book trips, all with a network of friends just a click away.
Social networking is quickly becoming more niche-specific. MountainStats.com brings like-minded people together with a more interest-relevant social media platform, one that provides important ski resort information, travel options, local shop listings, and the media-rich capabilities that allow users to enhance and define their own snow-sports experiences.
After entering their zip code, users arrive at the home page dashboard where they are presented with an interactive ski resort data table sorting hundreds of mountain ski resorts by distance from their location. Along with snow depth, open lifts, vertical drop and terrain park availability, users can compare the information that matters most to them side-by-side. Just below, users can view members of the MtnStats local rider network and check out ski & snowboard shops in their area. All of the information is tailored to each user's location, making it easier to get involved in the local snow-sports community, or just easier to access the resources needed to make the most out their ski or snowboard experience.
Whether planning a short weekend trip, extended vacation, or just checking snow totals and drive time, MountainStats.com allows users to put everything in perspective at a glance. With the ability to weigh travel time against other important factors like open lifts and base depth, MtnStats empowers users with the ability to spend less time planning and traveling, and more time riding and enjoying the mountain.
Visit MountainStats.com today to sign up for a free membership and be entered in the snowboard & gear giveaway! Much more is planned; MtnStats.com will be rolling out new features and technology applications in the future, so stay tuned.
For more information contact
info@mountainstats.com
About MountainStats.com: MountainStats.com is owned and operated by Mountain Stats LLC. Founded in 2009, Mountain Stats LLC's sole purpose is the construction and management of mountainstats.com. Mountainstats.com is the first snow sports specific social media and trip planning website serving the ski and snowboard community.
Contact: Chris Rodgers
720.515.2169 | main
info@mountainstats.com
www.mountainstats.com
MOUNTAIN STATS LLC